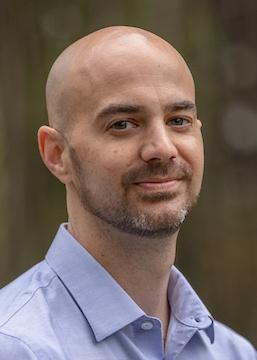 Ryan K. Dale, M.S.,Ph.D.
Senior Scientist
Bioinformatics and Scientific Programming Core
NICHD/DIR
Research Topics
NICHD's Bioinformatics and Scientific Programming Core (BSPC) collaborates with intramural investigators in NICHD across a wide range of biomedical research topics, including basic research – such as how cells modulate gene expression, how cells differentiate throughout development, or how particular mutations affect an organism – as well as more clinically-focused work such as identifying biomarkers for rare pediatric diseases or assessing potential therapies.
BSPC analyzes high-throughput -omics data of all kinds. We also build websites to integrate and visualize published data, develop new tools and algorithms, and build infrastructure to record, track, and reproduce computational environments to ensure long-term support of research software.
BSPC collaborates closely with researchers at all stages of the scientific process. We start with understanding the underlying biological questions to develop the optimal study design and analysis strategy. We then perform multiple iterations of analysis and compose them into reproducible workflows on high-performance compute systems and review each iteration with our collaborators to ensure the analysis addresses the biological questions. Finally, during manuscript preparation we write methods, make figures, ensure bioinformatics results are interpreted accurately, submit data to public repositories, and assist with revisions.
Additionally, BSPC trains and guides individuals at all career levels to become more fluent and self-sufficient in computational work, with the larger goal of boosting bioinformatics capacity across the institute.
Biography
Dr. Ryan Dale is a Senior Scientist at NICHD in the role of Scientific Information Officer for the institute and head of the Bioinformatics and Scientific Programming Core, providing bioinformatics support and collaboration as well as advising on scientific IT support. Dr. Dale received his B.S. in Biology from The College of New Jersey, M.S. in Oceanography from the University of Delaware, and Ph.D. in Marine Biology and Biochemistry from the University of Delaware. At each step he learned, built, and applied computational tools for his research, developing broad experience across multiple disciplines. In 2009 he started at NIH as the bioinformatician for a group of 6 developmental biology labs in NIDDK. For eight years there he led the bioinformatics work within various research programs related to gene regulation throughout development in multiple model organisms. He also authored bioinformatics software tools that have been downloaded tens of thousands of times, and has been a regular contributor to many open source research software packages. In 2018, he founded the Bioinformatics and Scientific Programming Core at NICHD, where he has been collaborating with researchers on many topics spanning basic, translational, and clinical research as well as training the next generation of bioinformaticians.
Related Scientific Focus Areas
This page was last updated on Monday, November 13, 2023