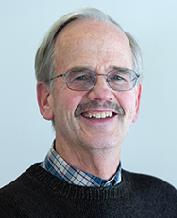 Robert Innis, M.D., Ph.D.
Senior Investigator
Section on PET Neuroimaging Sciences
NIMH
Magnuson Clinical Center (Building 10), Room B1D43J
10 Center Drive
Bethesda, MD 20814
301-594-1368
Research Topics
Working in close collaboration with the radiochemistry laboratory of Dr. Victor Pike, my laboratory uses in vivo imaging to evaluate novel positron emission tomographic (PET) radioligands, first in animals, then in healthy human subjects, and finally in patients. My laboratory has multidisciplinary expertise in pharmacology, animal experimentation, clinical neuroscience, digital image analysis, and human evaluation of investigational radiopharmaceuticals. In addition to traditional receptor targets, we use radiolabeled probes for in vivo imaging of neuroinflammation (including translocator protein, COX-1, and COX-2) and intracellular signal transduction (eg, cAMP phosphodiesterase). A major goal of the lab is to use these radioligands to facilitate clinical trials of novel therapeutics. Such trials are in the early planning stages with regard to phosphodiesterase-4 (PDE4) and neuroinflammation in depression.
Biography
EDUCATION:
B.S., Yale College, 1974, Molec. Biophysics & Biochemistry (1970 - 1974)
M.D., Johns Hopkins School of Medicine, 1978 (1974 - 1978)
Ph.D., Pharmacology, Johns Hopkins School of Medicine, 1981 (1976 - 1980)
Nuclear Medicine, six-month training for Authorized User (10 CFR 35) of radiopharmaceuticals in human subjects (1995)
CAREER:
1980-1984 Resident in Psychiatry, Yale University (1980 - 1984)
1984-1990 Assistant Professor, Dept. Psychiatry, Yale University
1990-1994 Associate Professor, Yale Dept. Psychiatry
1994-2001 Appointment with tenure, Yale University
1996-2001 Professor of Psychiatry and Pharmacology, Yale University
2001- Chief, Molecular Imaging Branch, NIMH
Related Scientific Focus Areas
---
This page was last updated on July 19th, 2021