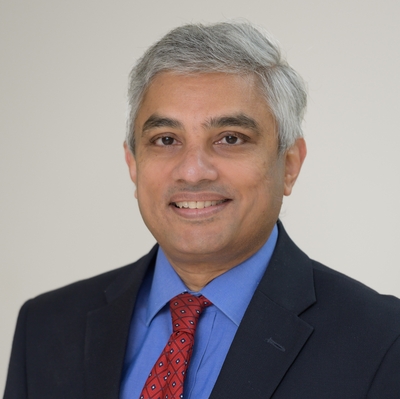 Ramaprasad Srinivasan, M.D., Ph.D.
Investigator
Urologic Oncology Branch
NCI/CCR
Building 10 - Hatfield CRC, Room 1-5940
Bethesda, MD 20892
240-858-3700
Biography
Ramaprasad Srinivasan obtained his M.D. from the Bangalore Medical College in India and then completed his Ph.D. in biomedical sciences at the University of Texas MD Anderson Cancer Center in Houston. He came to the NCI in 1999 after completing his internal medicine residency training at the University of Texas Health Science Center-Houston, to pursue a fellowship in medical oncology/hematology. After completing his fellowship, Dr. Srinivasan joined the Urologic Oncology Branch as a Staff Clinician. In 2016 he became a Principal Investigator. Dr. Srinivasan is developing treatment strategies and clinical trials for patients with both hereditary and non-hereditary forms of kidney cancer. Currently, he is investigating a variety of newer 'targeted' agents in clear cell and papillary kidney cancer, as well as hereditary kidney cancer syndromes such as von Hippel-Lindau, hereditary leiomyomatosis and renal cell cancer (HLRCC) and hereditary papillary renal cell cancer (HPRC).
Related Scientific Focus Areas

---
This page was last updated on May 29th, 2020