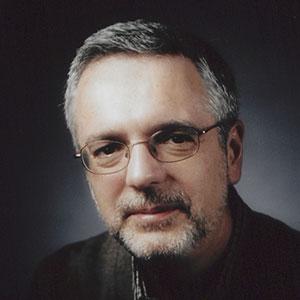 Rafael Daniel Camerini-Otero, M.D., Ph.D.
Senior Investigator
Genetics & Biochemistry Branch
NIDDK
Research Topics
The ultimate goal of our research is to improve the health of individuals with inherited and congenital conditions and diseases.
Current Research
My laboratory is interested in the biochemistry and molecular biology of homologous recombination in prokaryotes and eukaryotes. The focus had been on the first homology-dependent step in homologous recombination, the homologous pairing of DNAs. We have been studying the underlying biochemical mechanism to understand the biology of genetic recombination and to devise new strategies to manipulate complex genomes in vitro and, in the future, in vivo, and the DNA-protein complexes involved. In addition, we have been studying the biochemistry and molecular biology of mouse meiosis and evolutionary genomics. Most recently, we have been investigating novel approaches to map recombination hotspots in a variety of mammals including humans.
Biography
Fellow of the American Association for the Advancement of Science, 2012
Solomon A. Berson (NYU) Medical Alumni Achievement Award in Basic Science, 2001
Gerald D. Aurbach Lecture Award of the Endocrine Society, 1993
Founding Fellow of the American College of Medical Genetics, 1993
American Society for Clinical Investigation, 1983
Research Associate, Laboratory of Molecular Biology, NIAMDD, NIH, 1974-1977
Fellow in Medical Genetics, Johns Hopkins University and Hospital, 1977-1978
Pediatrics Residency, New York University & Bellevue Hospital, 1973-1974
M.D., Ph.D., New York University, 1973
B.S., Massachusetts Institute of Technology, 1966
Related Scientific Focus Areas
This page was last updated on Thursday, November 30, 2023