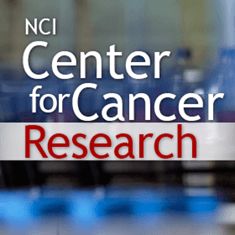 R. Mark Simpson, D.V.M., Ph.D.
Senior Scientist
Laboratory of Cancer Biology and Genetics
NCI/CCR
Building 37, Room 2000
Bethesda, MD 20892
240-760-6803
Research Topics
The Molecular Pathology Unit (MPU), headed by Dr. Simpson, conducts 4 main spheres of activity:
Developing molecular diagnostics for research 
Conducting training in comparative and molecular pathology
Research investigation involving biomarker and animal model validation
Developing computer-assisted diagnostic image analysis
The MPU develops new reagents, methods, and technologies in preclinical diagnostic medicine. Activities enable translation of findings, obtained mechanistically or for pre-clinical therapeutics in model animals, to clinical relevance.  Designing and employing pathology investigative tools to integrative studies of animal models and patient tissues enables translational phenotype comprehension and thereby improves model predictability for human cancer diseases.
The laboratory also operates the Ph.D.-granting NIH Comparative Biomedical Scientist Training Program (CBSTP), an NCI-administered NIH Graduate Partnership Program with 5 university graduate schools. Our training philosophy prepares the pathologist as an investigator and collaborator, vertically integrated from basic discovery to translational research application.  Research conducted within the MPU serves as a source of research training experience for its CBSTP fellows, as well as serves to extend comparative pathology expertise provided by the CBSTP molecular pathologist fellows to the NCI and other institutes within the NIH Intramural Research Program.
MPU also conducts comparative oncology research aimed at improving outcomes for patients with a rare and aggressive form of melanoma.  Mucosal melanoma may arise from any mucosal surface in the body and comprises about 1% of human melanomas.  Mucosal melanoma patient prognosis is poor due to its aggressive behavior, initially asymptomatic characteristics and relatively occult anatomic locations.  Well-characterized molecular targets have not been defined conclusively.  Although significant progress is being made in delineating underlying genetic alterations and developing small molecule inhibitors to block key signaling pathways, as well as in harnessing the immune system to kill melanoma cells, metastatic melanoma remains mostly an intractable disease.  The small number of mucosal melanoma patients makes it difficult to accrue sufficient cohorts for clinical trials aimed at improving mucosal melanoma treatment effectiveness.  Lack of well-characterized human mucosal melanoma cell lines and preclinical animal models further inhibits therapeutic optimization. 
Animal models play a key role in evaluating therapeutic strategies to treat or prevent cancer.  Most of the characterized models are valuable for investigating certain aspects of the disease; however, laboratory models typically lack the genetic complexity that accompanies naturally evolving cancers.  In 2014 the MPU published an NCI Comparative Melanoma Tumor Board consensus study on the human relevance of mucosal melanoma in pet dogs with naturally occurring malignancies.  Melanocytic neoplasms occur spontaneously in many animals and are particularly frequent in certain breeds of horses, pigs, and dogs.  The NCI Tumor Board, including 10 physicians and 10 veterinary pathologists, reviewed the natural biology of melanoma disease in dogs and human beings.  The panel noted canine oral cavity melanomas mimic the clinical evolution and progression of the human disease originating from several mucosal sites, having similar propensity for invasion and dissemination.  Additionally, like their human counterparts, canine melanomas are resistant to conventional chemotherapy and radiation therapy.  Canine and human mucosal melanomas appear to harbor BRAF, NRAS and c-kit mutations uncommonly, compared to human cutaneous melanomas, although both species share AKT and MAPK signaling activation.  The NCI Comparative Melanoma Tumor Board concluded that while much remains to be learned in both humans and dogs, there is significant overlap in the clinical and histopathological features of canine and human mucosal melanomas.  The MPU is pursuing this opportunity to explore canine oral cavity melanoma as a pre-clinical model for human mucosal melanoma, and with anticipation that progress will improve understanding and patient care for affected dogs as well. 
Diagnosis of cancer appropriately considers a patient context and is the foundation guiding suitable treatment aimed at precise tumor characteristics.  To advance cancer diagnostics, MPU also supports and conducts research into the diagnosis and characterization of various types of cancer using computer-based computational tools.  Approaches involve the ability to capture and process image data files created from optically scanned whole-pathology glass microscope slides used in clinical diagnosis and research.  MPU applies image analysis software as well as creates novel computational techniques to identify, topographically register, and quantify molecular and morphological features of cancer tissues for augmenting cancer diagnosis.  MPU research and applications in computer-assisted diagnostics enhance reproducibility and support the validation of a range of digital pathology informatics applications for research and clinical diagnosis.
In addition, the Molecular Pathology Unit is engaged in cancer model credentialing, biomarker discovery and validation for diagnosis and monitoring of a variety of cancer types in collaboration with several CCR investigators.
Biography
Dr. Simpson is a doctor of veterinary medicine graduate of the University of Georgia, Athens. He completed postgraduate clinical training in veterinary pathology and research training leading to a Ph.D. in comparative biomedical science at the Louisiana State University, Baton Rouge. He is specialty board certified by The American College of Veterinary Pathologists. Dr. Simpson was a faculty member and hematopathologist at the North Carolina State University Veterinary Medical Teaching Hospital, Raleigh. Subsequently he became a staff scientist with the National Institute of Allergy and Infectious Diseases intramural research program, Laboratory of Immunogenetics and the Infectious Diseases Pathogenesis Branch. In May 2001, Dr. Simpson joined the NCI Center for Cancer Research to establish and head the Molecular Pathology Unit, Laboratory of Cancer Biology and Genetics. He is founding director of the NIH Comparative Biomedical Scientist Training Program, an initiative to provide interdisciplinary training for veterinarians, in both diagnostic pathology and human disease-oriented medical research, to increase the synergy for comparative biomedical research interactions. This program is an NCI-administered component of the NIH Graduate Partnership Program and training leads to a Ph.D. and eligibility to certify as a veterinary pathologist. Dr. Simpson is adjunct graduate professor or clinical professor at 4 colleges of veterinary medicine, and serves as elected board member of the Executive Council, The American College of Veterinary Pathologists, and is immediate Past President (2016).
Related Scientific Focus Areas
---
This page was last updated on June 7th, 2019