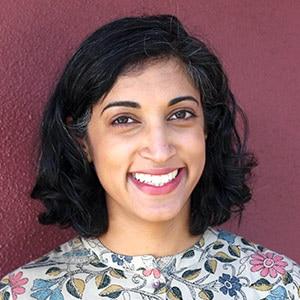 Priyanka Sivakami Narayan, Ph.D.
Stadtman Investigator
Human Disease Section, Genetics and Biochemistry Branch
NIDDK
Building 10, Room 9N311
10 Center Dr
Bethesda, MD 20814
+1 301 827 3189
Research Topics
Neurodegenerative diseases like Alzheimer's disease are a growing public health concern. The extended and devastating course of these diseases, the increasing patient population, and the lack of therapeutic options all contribute to this pressing public health crisis. Our lab studies the ways in which genetic and environmental factors alter fundamental cellular pathways to increase susceptibility or improve resilience to neurodegenerative diseases like Alzheimer's disease. We are pursuing these scientific questions with the ultimate goal of identifying novel therapeutic or preventative mechanisms for neurodegenerative diseases. Our research combines techniques from biochemistry, genetic screening, and neurobiology in human induced pluripotent stem cell-derived tissues.
Biography
Postdoctoral Fellow, Whitehead Institute/MIT, 2013-2020
Ph.D., University of Cambridge, 2012
B.S., Stanford University, 2008
Related Scientific Focus Areas
---
This page was last updated on June 3rd, 2021