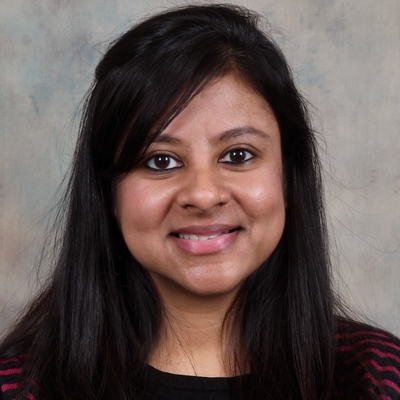 Payel Sen, Ph.D.
Stadtman Investigator
Laboratory of Genetics and Genomics
NIA
251 Bayview Boulevard
Room 10B131
Baltimore, MD 21224
410-454-8428
Research Topics
Senescence and aging are associated with global and local changes in the chromatin landscape. These include loss of histones, imbalances in activating and repressive histone modifications, global DNA hypomethylation but focal hypermethylation, breakdown of lamina-associated heterochromatin, etc. These changes culminate in altered gene expression manifesting in decline of cellular health and disease. We seek to understand these changes in greater detail and higher resolution in the naturally aged mouse model, ultimately narrowing down on key enzymes and transcription factors that drive aging. Our long-term goal is to modulate these factors using epigenetic drugs, CRISPR/Cas9 and other cellular reprogramming strategies to improve healthspan and lifespan.
Biography
Dr. Sen received her bachelor's degree in Physiology and master's degree in Biochemistry from the University of Calcutta, India. She received her PhD in Molecular Biology, Microbiology and Biochemistry from Southern Illinois University. Her PhD research involved dissecting the regulatory roles of accessory subunits in the yeast SWI/SNF chromatin remodeling complex. She then joined the laboratory of Dr. Shelley Berger at the Epigenetics Institute of the University of Pennsylvania, where she performed two high-throughput screens and identified novel epigenetic regulators of senescence and aging. She has received awards and fellowships from the American Heart Association, American Federation for Aging Research, the Paul F. Glenn Foundation and the NIH. She joined the NIA in 2019 as a Stadtman Tenure-Track Investigator, where she leads the Functional Epigenomics Unit.
Related Scientific Focus Areas
---
This page was last updated on August 14th, 2020