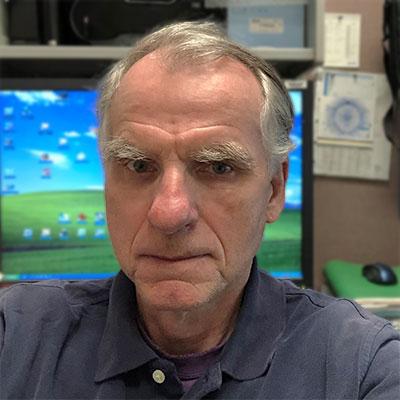 Paul Thomas Wingfield, Ph.D.
Senior Investigator
Protein Expression Laboratory
NIAMS
Building 6B, Room 1B130
6 Center Drive
Bethesda, MD 20814
301-594-1313
Research Topics
The NIAMS Protein Expression Laboratory supports intramural NIH scientists in studying the structure and function of Human Immunodeficiency Virus (HIV) proteins. Most structural biology techniques, especially those for studying the three-dimensional structures of proteins, require large quantities of highly purified, monodisperse, and correctly folded proteins. The Protein Expression Laboratory responds to this need by analyzing and providing HIV proteins to NIH and collaborating scientists. 
Biography
Dr. Wingfield, a native of Great Britain, has directed the Protein Expression Laboratory since its inception in 1989. In 1997, he received the NIH Director's Award for designing and establishing the Laboratory. Previously, Dr. Wingfield was department head of protein chemistry at Glaxo Institute for Molecular Biology (formerly Biogen SA) in Geneva, Switzerland, where he spent nine years perfecting and using techniques for the production of recombinant protein and their structural characterization. Earlier, he was a staff scientist in the biological structures division of the European Molecular Biology Laboratory, Heidelberg, Germany. Dr. Wingfield received his doctorate from Dundee University in Scotland and was a postdoctoral scholar in biological chemistry at the University of California, Los Angeles. Dr. Wingfield has published more than 100 articles in national and international scientific journals, among them the majority of those cited with the lab selected publications. 
Related Scientific Focus Areas

---
This page was last updated on August 27th, 2018