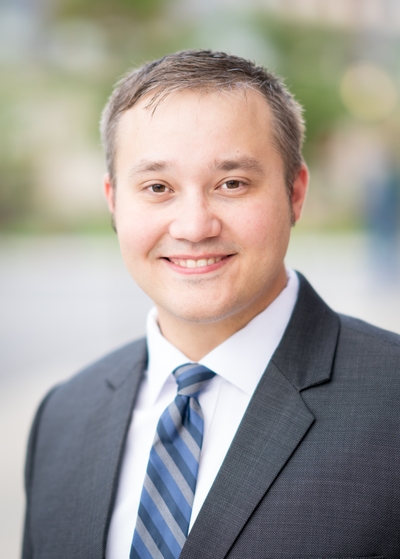 Nicholas P. Tschernia, M.D.
Assistant Clinical Investigator
Center for Immuno-Oncology
NCI/CCR
Research Topics
As a physician scientist I work on developing new immunotherapy approaches in the laboratory and run clinical trials evaluating novel immunotherapy treatments in patients with cancer. My laboratory focus is on the identification of new targets for cellular therapy in the treatment of solid tumors, as well as how to improve the efficacy of cellular therapy approaches.
Embryonal carcinomas (ECs) and mixed testicular germ cell tumors (TGCTs) containing EC express CD30 and are the most aggressive TGCT subtypes. Chimeric antigen receptor T cells (CAR-Ts) combine the cytotoxic properties of T cells with the antigen specificity of monoclonal antibodies to target antigen-expressing cells, such as infected or cancerous cells. CAR-Ts targeting CD30 (CD30-CAR-Ts) have shown robust anti-tumor activity against Hodgkin's lymphoma, however they have not been clinically investigated against solid tumors. The current salvage treatment options for patients with testicular cancer carry a risk of treatment-related mortality, treatment-related malignancies, and impaired quality of life in long-term survivors. In light of the need for additional salvage options, immunotherapy may be beneficial in improving overall survival while reducing further chemotherapy-associated morbidities. CD30 antigen expression is a distinctive feature of ECs and an attractive target for cellular therapy, and we are developing a CD30-directed CAR to evaluate in patients with testicular cancer.
To address those with pure seminomas (PS) and those with mixed TGCTs containing seminoma histology, we are concurrently developing a CAR targeting placental alkaline phosphatase (PLAP). PLAP exists in trophoblast cells of normal human mature placenta, seminomas of testis, and ovarian carcinomas. In prior studies on PLAP expression across TGCTs, upwards of 96% of seminomas were PLAP positive as well as up to 85% of non-seminomas. Notably, PLAP is predominantly confined to the cell membrane and is not found in normal germinal epithelium, making it an enticing target for cellular therapy, and we are developing a PLAP-directed CAR to evaluate in patients with testicular cancer.
Clinically, I am involved with the START-001 Study of a Selective T Cell Receptor (TCR) Targeting, Bifunctional Antibody-fusion Molecule STAR0602 in Participants With Advanced Solid Tumors (START-001).
Biography
Nicholas Tschernia, M.D. is a medical oncologist who specializes in the development and application of immunotherapy approaches against cancer. He received his medical degree from the University of Nevada, Reno School of Medicine. While in medical school, he completed an additional year at the National Institutes of Health as part of the Medical Research Scholars Program where he developed novel chimeric antigen receptor (CAR)-based therapies for pediatric osteosarcoma and rhabdomyosarcoma. He was part of the original trial team for the intent-to-treat study of CD19 CAR in pediatric acute lymphoblastic leukemia.
He went on to complete residency in internal medicine at the University of Rochester in Rochester, NY where he was awarded the Lawrence E. Young Award for exceptional patient care. He trained in medical oncology and hematology at the University of North Carolina – Chapel Hill. There, he was awarded a Duke-UNC T32 Immunotherapy grant and received the 2020 AACR-AstraZeneca Clinical Immuno-Oncology Research Training Fellowship.
Following completion of his training in hematology and oncology, Dr. Tschernia was awarded a 2021 NCI Immunotherapy Fellowship and completed additional sub-specialized training in immunotherapy at the National Cancer Institute.
Related Scientific Focus Areas
This page was last updated on Wednesday, October 4, 2023