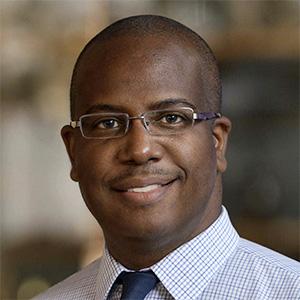 Neil A. Hanchard, M.B.B.S., D.Phil.
Senior Investigator
Center for Precision Health Research
NHGRI
Research Topics
The CCDGS is a translational genomics research lab using human genetics and genomics to better understand the pathophysiology of childhood diseases, particularly in diverse populations. Traditionally, genomic studies in children have focused on rare Mendelian phenotypes; however, the unique developmental context and reduced environmental exposure of children over time, provides fertile ground for genetic discovery and therapeutic investigation. At the same time, there is a general lack of diversity among genomic studies, with populations of African ancestry being particularly underrepresented, despite harboring an abundance of genomic diversity and unique clinical presentations. Our approach is to start with epidemiological evidence for differences between individuals and formulate plausible genetic models of disease. We then work with global and national collaborators to recruit well-phenotyped cohorts, to which we apply genomic, epigenomic, and transcriptomic technologies alongside population and quantitative genetics to identify the genes and gene-pathways that drive disease. Newly discovered genes are then validated, and the underlying mechanisms probed. This approach facilitates our ultimate goal of translating mechanistic understanding into therapeutic strategies – providing personalized medicine by going from bedside to bench and back.
Biography
Dr. Hanchard received his MD (MBBS with Honours) from the University of the West Indies in Kingston, Jamaica, after which he was award the Jamaica Rhodes Scholarship to the University of Oxford, UK. There, he completed a D.Phil. in Human Genetics and Clinical Medicine in the laboratory of Prof. Dominic Kwiatkowski, where he worked on population differentiation, genome variation, and natural selection in the Major Histocompatibility Complex. After returning to Jamaica to study sickle cell disease and severe childhood malnutrition as a clinical research scholar, he moved to the US to do his pediatric residency at the Mayo Clinic in Rochester, Minnesota, before completing a Medical Genetics fellowship at Baylor College of Medicine (BCM) in Houston, Texas. Soon after, he started his own lab as a tenure-track physician scientist in the Department of Molecular and Human genetics at BCM, focusing on the genetics of complex childhood diseases in diverse populations. In addition, Dr Hanchard cared for patients with rare genetic disorders and directed a medium throughput core genetics laboratory, alongside mentoring and teaching graduate students, medical residents, and medical students. His research has provided insight to the population genetics of the mutation that causes sickle cell disease, identified novel genes in the development of congenital cardiovascular disorders and rare Mendelian disorders, and made inroads to understanding the pathogenesis of diabetic embryopathy, severe childhood malnutrition and transfusion alloimmunization in sickle cell disease.
Dr. Hanchard has served in multiple advisory positions for research institutions, the American Society for Human Genetics (ASHG), and genetics journals, and he was the first Early-Career board member of ASHG. He is a fellow of the American College of Medical Genetics and the Society for Pediatric Research. Dr. Hanchard is the current Chair of the Genome Analysis working group of the H3Africa Consortium and an NIH Distinguished Scholar.
Related Scientific Focus Areas
This page was last updated on Thursday, August 24, 2023