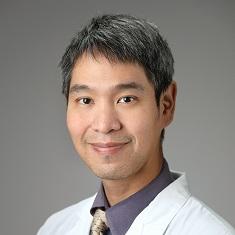 Naris Nilubol, M.D., F.A.C.S.
Assistant Clinical Investigator
Surgical Oncology Program
NCI/CCR
Research Topics
Dr. Nilubol is the Principle Investigator of the protocol that comprehensively analyze molecular alterations in endocrine cancers that lead to tumor progression and metastasis. He will be the Principle Investigator that studies the von Hippel-Lindau disease (VHL)-associated pancreatic neuroendocrine tumors that aim to understand the molecular mechanisms involved in early metastasis by studying metabolomics and exosomes
Dr. Nilubol's research program focuses on the identification of novel targeted therapeutics in endocrine cancers such as adrenocortical cancer and aggressive variants of thyroid cancers. Patients with these rare and aggressive cancers do not have treatment options with durable response. Dr. Nilubol collaborates with a number of NIH intramural investigators and uses the quantitative high-throughput drug screening method to identify candidate compounds from several pharmaceutical libraries containing approved drugs and natural compounds. Candidate compounds are being investigated in preclinical studies with the goal to translate the effective combinations of drugs to clinical trials in patients with advanced endocrine cancers. However, most of newly-discovered drugs do not show anti-tumor efficacy because there are many characteristics solid cancers that prohibit an effective drug delivery. Thus, Dr. Nilubol's research focuses on targeting tumor microenvironment to reduce interstitial fluid pressure and increase drug delivery. To accomplish this goal, he utilizes gold nanomedicine carrying vascular disrupting agent (tumor necrosis factor alpha) specifically targeting tumor cells and its blood supply in collaborating with extramural investigators. The current research aim is to understand how TNF-α works on tumor microenvironment and how to induce the such response in tumors refractory to TNF-α. The nanomedicine carrying TNF-α is being evaluated for a clinical grade production for a phase II clinical trial in patients with advanced endocrine cancers.
Biography
Dr. Nilubol graduated from Chulalongkorn University Medical Center, Bangkok, Thailand with honors. He completed a surgery research fellowship followed by a general surgery training in 2005 at The Mount Sinai Hospital, New York, NY. Following surgery residency, Dr. Nilubol completed the Endocrine Oncology Surgery fellowship at Rush University Medical Center, Chicago, IL. Dr. Nilubol was on faculty at Mount Sinai Hospital, NY, before being recruited to NCI. In 2011, Dr. Nilubol received the Paul LoGerfo Research Award from the American Association of Endocrine Surgeons for the project involving the identification of novel treatments in adrenocortical cancer. There are over 100 peer-reviewed publications and several book chapters that Dr. Nilubol has authored.
Selected Publications
El Lakis M, Nockel P, Gaitanidis A, Guan B, Agarwal S, Welch J, Simonds WF, Weinstein L, Marx S, Nilubol N, Patel D, Merkel R, Tirosh A, Kebebew E. Probability of Positive Genetic Testing Results in Patients with Family History of Primary Hyperparathyroidism. J Am Coll Surg. 2018;226(5):933-938.

El Lakis M, Nockel P, Guan B, Agarwal S, Welch J, Simonds WF, Marx S, Li Y, Nilubol N, Patel D, Yang L, Merkel R, Kebebew E. Familial isolated primary hyperparathyroidism associated with germline GCM2 mutations is more aggressive and has a lesser rate of biochemical cure. Surgery. 2018;163(1):31-34.
Related Scientific Focus Areas
This page was last updated on Tuesday, February 8, 2022