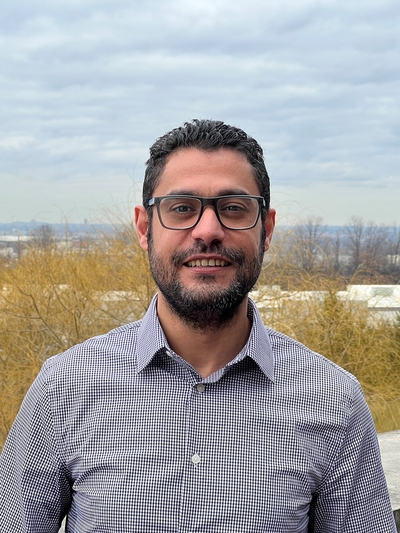 Mustapha Bouhrara, Ph.D.
Stadtman Investigator
Magnetic Resonance Physics of Aging and Dementia Unit
NIA
Research Topics
The Magnetic Resonance Physics of Aging and Dementia (MRPAD) Unit performs biophysical and physiological studies of the human central nervous system (CNS). The overarching goal of the MRPAD Unit work is to establish links between functional and structural changes that occur in normative aging (NA), mild cognitive impairment (MCI), and dementia, and to develop accurate pre-symptomatic biomarkers that will assist with early diagnosis of MCI and dementia, characterize the rate of disease progression, and facilitate development of therapeutics. This research program involves use of conventional and development of novel and advanced MR analysis techniques including methods for quantification of CNS myelin content, axonal density, iron content, and cerebral blood flow. Much of this work incorporates additional metabolic, functional, and genetic endpoints from the Baltimore Longitudinal Study on Aging (BLSA) and the Genetic and Epigenetic Signatures of Translational Aging Laboratory Testing (GESTALT), two major ongoing research initiatives at the National Institute on Aging of the National Institutes of Health, in order to study their impacts on the CNS function and structure.
Biography
After finishing his undergraduate degree in physics in Morocco, Mustapha Bouhrara moved to France where he obtained a professional Master's degree in biomedical engineering from Sophia Antipolis University of Nice in 2007, a research Master's degree in morphological, metabolic, functional, and molecular imaging from Claude Bernard University of Lyon in 2008, and his Ph.D. in biophysics and magnetic resonance imaging from Blaise Pascal University of Clermont-Ferrand in 2012. He was a Postdoctoral Visiting Fellow, Research Fellow, and Staff Scientist with Dr. Richard G. Spencer at the Magnetic Resonance Imaging and Spectroscopy Section of the National Institute on Aging (NIA) from 2012 until 2020. In 2020, Dr. Bouhrara obtained the prestigious Stadtman Investigator Award. He is currently serving as a Principal Investigator and the Chief of the Magnetic Resonance Physics of Aging and Dementia (MRPAD) Unit at the NIA of the National Institutes of Health (NIH). Dr. Bouhrara has received various awards, including the NIA Director's Award in 2017 and 2019, and the NIH Award of Merit in 2018 for his work on myelin and cerebral blood flow quantifications applied to aging and dementia.
Related Scientific Focus Areas
This page was last updated on Friday, July 23, 2021