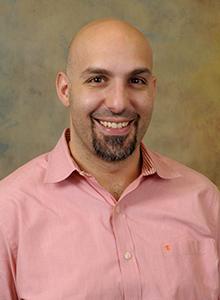 Mike Michaelides, Ph.D.
Investigator
Neuroimaging Research Branch, Biobehavioral Imaging and Molecular Neuropsychopharmacology Unit
NIDA
Research Topics
Our laboratory implements state-of-the-art biobehavioral molecular imaging approaches integrated alongside cutting-edge neuromodulatory, molecular, pharmacological, transgenic, and bioinformatic methods for identifying behaviorally-relevant neurobiological mechanisms critical for substance abuse and addiction. Special emphasis is placed on reverse-translating findings from clinical research to animals. In addition, clinical relevance of mechanisms studied in animals is determined in humans via imaging, bioinformatics, genetics and postmortem tissue examinations.
Related Scientific Focus Areas
This page was last updated on Tuesday, August 15, 2023