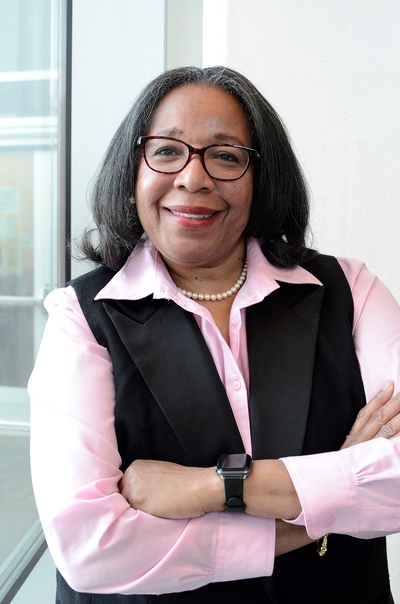 Michele K. Evans, M.D.
Senior Investigator
Laboratory of Epidemiology and Population Science
NIA
Research Topics
The biologic and molecular pathways through which the health and longevity trajectories of individuals in American society are influenced are unknown at this time. We conduct interdisciplinary clinical and basic science research focused on examining the underlying cause of the disproportionate incidence, morbidity, and mortality of age-related disease among minority and low socioeconomic status (SES) Americans. The approach provides a two-way bridge between basic science laboratory studies and clinical research that spans from the targeted epidemiologic population to the bench. Dissecting the interaction of race, socioeconomic status, culture, behavior, environmental exposure, biologic vulnerabilities, genetics, social environment, health care access, and quality of health care provides insight into how these interactions result in disproportionate rates of age-related disease and disability. Our study, Healthy Aging in Neighborhoods of Diversity across the Life Span (HANDLS) provides a cohort for translational research studies to facilitate investigation of health disparities in terms of a medical/biologic phenotype that may be amenable to dissection by bench scientists examining the molecular aspects of aging, disease and disability.
Biography
Dr. Michele K. Evans, an internist and medical oncologist, received an undergraduate degree from Barnard College, Columbia University and a medical degree from Rutgers, The State University of New Jersey, The Robert Wood Johnson Medical School in Piscataway. She received her postgraduate training in internal medicine at Emory University School of Medicine and fellowship training in medical oncology within the Medicine Branch of the Clinical Oncology Program at the National Cancer Institute (NCI). Dr. Evans serves as Deputy Scientific Director, NIA as well as the Training Director for the NIA Intramural Research program. Trained as a physician scientist, she conducts epidemiologic clinical research in health disparities and basic bench research on the biology of health disparities and minority aging.
Related Scientific Focus Areas
This page was last updated on Saturday, August 13, 2022