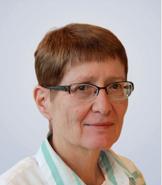 Michal Fried, Ph.D., M.Sc.
Senior Scientist
Molecular Pathogenesis and Biomarkers Section
NIAID/DIR
Research Topics
Program Description
The Molecular Pathogenesis and Biomarkers Section applies functional genomics and molecular immunoparasitology tools to understand malaria pathogenesis in naturally exposed individuals. Our goal is to identify malaria biomarkers and candidate vaccine antigens that may be useful in developing new interventions. Specifically, we focus on the following:
Study malaria pathogenesis in naturally exposed children in Mali and Tanzania, including defining the adhesive properties of parasites associated with discrete clinical syndromes, and evaluate specific antibody responses that block parasite adhesion. This study is based on our model of pregnancy malaria. In this model, susceptibility to pregnancy malaria results from the unique binding profile of placental parasites that adhere to chondroitin sulfate A (CSA). Over successive pregnancies, women develop specific humoral immunity to placental parasites that are associated with reduced prevalence of infection, reduced parasite densities, and improved pregnancy outcomes.
Identify and evaluate biomarkers for malaria disease and immunity that are urgently needed for vaccine development and monitor interventional trials using proteomic tools.
Evaluate pregnancy malaria vaccine candidates.
Identify parasite targets of pre-erythrocytic immunity to forward the development of a liver-stage vaccine using proteomic tools.
Biography
Dr. Fried earned her Ph.D. in molecular parasitology at Hebrew University (Israel) and M.Sc. in biochemistry at Ben-Gurion University (Israel). She made a groundbreaking work on the molecular basis of placental malaria and described the model of protective immunity that is the basis of the current effort to develop a pregnancy malaria vaccine. The model of pregnancy malaria is currently expanded to studies of severe malaria in children carried out in longitudinal studies in Africa.
Related Scientific Focus Areas
This page was last updated on Thursday, August 24, 2023