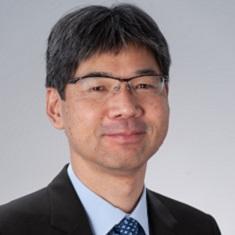 Masaki Terabe, Ph.D.
Investigator
Neuro-Oncology Branch
NCI/CCR
Building 37 Room 1016A Bethesda, MD 20892
240-760-6731
Research Topics
Dr. Terabe has been a passionate immunology researcher for over 20 years, with a specialized expertise in studying T-lymphocytes. More specifically, upon joining the Neuro-Oncology Branch, he has been focused on determining the role of Natural Killer T-cells (NKT cells) in the context of brain tumors. While there are various types of T-lymphocytes, NKT cells stand out for a few reasons. First, NKT cells prefer lipids as their antigen of choice, certain types of which are enriched or highly expressed in the brain and mount a response as quickly as the innate immune system while retained the antigen specificity of T-cells in the adaptive immune system. Since tumor immunity driven by the many players of the immune system can regulate tumors in a positive (decreases growth) or negative (promotes growth) way, NKT cells with specific lipid targets in the brain could be the ideal mediator of immunotherapy that suppresses malignancy.
There are several upcoming projects in Dr. Terabe's lab investigating the role of NKT cells specifically in glioblastoma, a field that has not been previously well investigated. Firstly, Dr. Terabe hopes to elucidate how tumor growth or development as well as immune cell recruitment to the tumor site may differ in the absence of NKT cells in a mouse model immune system. NKT cells have been known to specifically target lipids, which can undergo changes in expression upon tumor development and progression in various cancers. Another research endeavor in the lab will specifically study sulfadide, a lipid in myelin sheath that can be recognized by NKT cells and how they can be of assistance in recruiting NKT cells to the tumor even if the lipids undergo minor changes in the tumor microenvironment. Finally, since NKT cells have an innate response component and are often referred to as innate T-lymphocytes, Dr. Terabe's team hopes to elucidate the mechanisms behind tumor immunity in glioblastoma with a specific focus on NKT cells. 
Biography
Dr. Terabe has been an integral part of NCI's immunology research program and recently joined the Neuro-Oncology Branch to extend his expertise to brain tumor research. He received his Doctor of Philosophy (Ph.D.) degree from the University of Tokyo in 1999 studying immune responses against parasitic infections and subsequently arrived at NCI as a visiting fellow at the Molecular Immunogenetics and Vaccine Section of the Metabolism Branch, which is now a part of the Vaccine Branch. He later graduated to a Research Fellow (2002-2005), a Staff Scientist (2005-2007), Associate Scientist (2007-2017) and Senior Associate Scientist (2017-2019) in the same branch, now under Center for Cancer Research. Alongside his extensive expertise in immunology, he began collaborating with investigators on tumor immunology projects and gained insight into the significance of the immune system in developing tumors and treatment intervention. Dr. Terabe joined the Neuro-Oncology Branch as an investigator in early 2019 to follow his long-standing interest in brain tumors to pursue the role of immunology in glioblastoma.
In addition to his impressive research career in immunology, Dr. Terabe has published over 80 papers and received numerous awards. Notably, he has been awarded the NCI Director's Innovation Award in 2006 and again in 2010, along with the NCI Technology Transfer Award 13 times over the last 18 years for his groundbreaking research. He currently has 16 patents either in process or already issued for his work as part of the NCI. Finally, Dr. Terabe also serves on the Board Member for The Open Cancer Immunology Journal while also being a reviewer and editor for numerous other journals. 
Honors, Awards and Leadership
Technology Transfer Award, Center for Cancer Research, National Cancer Institute (consecutive years ranging from 2001, 2003-2012, 2014-2016)
Janson Award, Alumni Association of Veterinary Medicine and Animal Science, University of Tokyo (2011)
Director's Innovation Award, National Cancer Institute (2006, 2010)
AAI Junior Faculty Award, American Association for Immunologists (2004)
Special Act or Service Cash Award, National Cancer Institute (2004, 2017)
The Fellows Award for Research Excellence, National Institutes for Health (2001, 2003)
Postdoctoral Fellow Award - Best Paper of the Year, The NIH Cytokine Interested Group (2001)
Societies and Initiatives
American Association of Immunologists (AAI)
American Association of Cancer Research (AACR)
Japanese Society for Immunology (JSI)
Society for Immunotherapy of Cancer (SITC)
Society for Neuro-Oncology (SNO)
Board member, The Open Cancer Immunology Journal (2008- 2013)
Review Editor, Frontiers in Antigen Presenting Cell Biology (2010 - present) and Frontiers in Oncology (2019 - present)
Grant Reviewer, The Cancer Society of New Zealand (2011), Austrian Academy of Science (2014), Czech Science Foundation (2015), and Cancer Research UK (2015)
Related Scientific Focus Areas
---
This page was last updated on September 7th, 2021