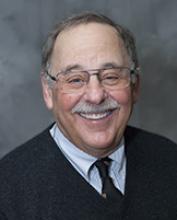 Marshall Elliott Bloom, M.D.
Senior Investigator
Biology of Vector-Borne Viruses Section
NIAID/DIR
Research Topics
The laboratory investigates the pathogenesis of viruses belonging to the tickborne encephalitis (TBE) virus complex of flaviviruses. Endemic throughout much of the northern hemisphere, these viruses can cause severe encephalitis, meningitis, or hemorrhagic fevers with relatively high mortality rates. Our research utilizes in vitro and animal models (mouse and tick) to examine the biology of acute and persistent infection in mammalian and arthropod systems. Understanding these aspects of virus biology will increase understanding of these important pathogens and may provide targets for the design of countermeasures. Methods employed include confocal microscopy, electron microscopy, electron cryotomography, immunohistochemistry, microarray analysis, nucleic acid sequencing, and molecular virology.
Biography
Dr. Bloom received his M.D. in 1971 from Washington University School of Medicine in St. Louis, MI, and then joined the Rocky Mountain Laboratories (RML) of NIAID in 1972 as a research associate. From 1975 to 1977, he was a postdoctoral fellow in the NIAID Laboratory of the Biology of Viruses on the NIH campus in Bethesda, MD. He returned to RML as a tenured investigator in 1977 and was a charter member of the Laboratory of Persistent Viral Diseases. He is a world expert in the molecular biology and pathogenesis of parvoviruses and is considered an authority in biocontainment. In 2004, Dr. Bloom's research group changed its focus to the pathogenesis of tickborne flaviviruses. In 2002, Dr. Bloom was appointed associate director for RML in NIAID's Division of Intramural Research, and among his duties have been program supervision of the permitting, construction, and staffing of NIAID's first biosafety level-4 facility. In 2008, Dr. Bloom was named associate director for science management for RML in NIAID's Division of Intramural Research. He has also served as acting chief of the NIAID new Laboratory of Virology and acting chief of the NIAID Laboratory of Human Bacterial Pathogenesis.
Related Scientific Focus Areas
This page was last updated on Friday, August 11, 2023