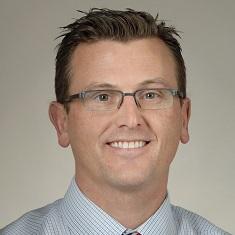 Mark Roschewski, M.D.
Senior Clinician
Lymphoid Malignancies Branch
NCI/CCR
Building 10, Room 12C-442
Bethesda, MD 20892
240-760-6183
Biography
Dr. Mark Roschewski received his B.A. from the University of Notre Dame in 1997 and his M.D. from the University of Nebraska Medical Center in Omaha in 2001. He completed internal medicine residency training while serving in the U.S. Army and completed his hematology-oncology fellowship in 2009 at Walter Reed Army Medical Center (WRAMC) in Washington, DC. He served as the Director of Hematologic Diseases at WRAMC for 3 years before joining the NIH as a Commissioned Corps officer in the United States Public Health Service in 2013. Dr. Roschewski's current role is as a Senior Clinician in the Lymphoid Malignancies Branch with a clinical research focus on the biology and management of patients with both indolent and aggressive forms of non-Hodgkin's lymphoma.
Related Scientific Focus Areas
---
This page was last updated on May 13th, 2020