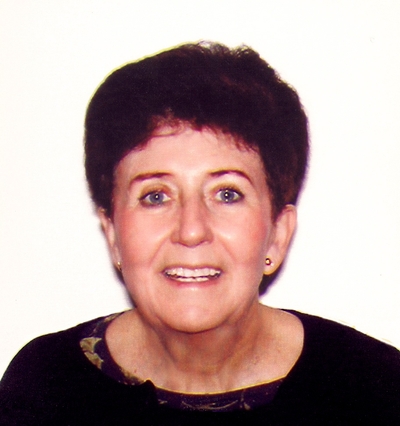 Maria Luisa Dufau Catt, M.D.,Ph.D.
Senior Investigator
Section on Molecular Endocrinology
NICHD/DIR
Research Topics
Molecular basis of the hormonal control of gonadal function
Molecular basis of the hormonal control of gonadal function with emphasis the regulatory mechanism involved in the progress of spermatogenesis and Leydig cell function including the identification and functional characterization of a novel regulatory genes (i.e. Gonadotropin Regulated Testicular RNA Helicase- GRTH/DDX25, discovered in this laboratory) that participate in the progression of testicular gametogenesis, Leydig cell function and other endocrine processes.
Biography
Dr. Maria L. Dufau heads the Section on Molecular Endocrinology, Program in Developmental Endocrinology and Genetics, NICHD and in this capacity she directs a multidisciplinary research program on the regulation of LH/hCG and Prolactin (LHR, PRLR) receptors gene transcription and expression, the identification, functional characterization and regulation of genes that participate in the control of gonadal function. She received her M.D. and Ph.D from University of Cuyo, Mendoza, Argentina and clinical and research training at Harvard (Mass General Hospital, and Boston Lying-In). She held positions at the Clinical Research Institute in Montreal (Clinical Research Scientist); Department of Medicine, Monash University, Melbourne Australia (Lecturer); and in the Department of Pediatrics, Cornell Medical College (Visiting Scientist). She joined the NICHD as Visiting Scientist and was promoted to Section Head. She became member of the Senior Executive Service and is currently a member of the Senior Biomedical Service. Dr. Dufau has received several honors and awards including the prestigious Rockefeller Foundation Fellowship, Serono Award, NIH Director's Award, HHS Director's award, Medal for Excellence in Research from the University of Rome Tor Vergata and for Outstanding Achievement at the International Congress of Oncology (Crete, Greece) The Roots Award (Premio Raices) from the Ministry of Science and Technological Innovation of Argentina. She is also a member of prestigious medical societies including the American Society for Clinical Investigation and the American Association for Physicians. She is a highly cited author of 350 publications and reviews in leading multidisplinary, biochemical, molecular biology, clinical, and endocrine journals. Dr. Dufau has contributed to several journals as an editorial board member.
Related Scientific Focus Areas
This page was last updated on Tuesday, November 22, 2022