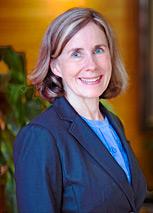 M. Catherine Bushnell, Ph.D.
Scientist Emeritus
Pain and Integrative Neuroscience Laboratory (PAIN)
NCCIH
Research Topics
Dr. Bushnell's research interests include forebrain mechanisms of pain processing, psychological modulation of pain, and neural alternations in chronic pain patients. Recent projects at McGill have utilized brain imaging and psychophysical testing to study the neural basis of pain processing, addressing both normal pain processing and aberrant processing after nervous system damage. Dr. Bushnell has authored over 100 publications in the field.
Biography
M. Catherine Bushnell, Ph.D., is Scientific Director of the Division of Intramural Research. Dr. Bushnell is responsible for establishing and overseeing a new, state-of-the-art program to be the focus of NCCIH's intramural research, on the brain's role in perceiving, modifying, and managing pain. The program will be highly collaborative and complement basic-science and clinical-research efforts across the NIH in neuroscience, imaging, and behavioral health.
Prior to her appointment at NCCIH, Dr. Bushnell was the Harold Griffith Professor of Anesthesia and professor in dentistry and neurology at McGill University, in Montreal, Canada. She was also director of the McGill Alan Edwards Centre for Research on Pain. In 2009, Dr. Bushnell was awarded a senior Canada Research Chair in Clinical Pain. She has been president of the Canadian Pain Society, and treasurer and press editor-in-chief of the International Association for the Study of Pain. Among her other honors are the Lifetime Achievement Award from the Canadian Pain Society and the Frederick Kerr Basic Science Research Award from the American Pain Society.
Dr. Bushnell holds a Ph.D. and M.A. in experimental psychology from the American University, Washington, D.C., and a bachelor's degree in psychology from the University of Maryland, College Park. She began her scientific career at NIH in 1976, at what is now the the National Institute of Dental and Craniofacial Research, exploring the psychological aspects of pain processing. She also received postdoctoral training in neurophysiology at NIH.
Related Scientific Focus Areas
This page was last updated on Friday, September 10, 2021