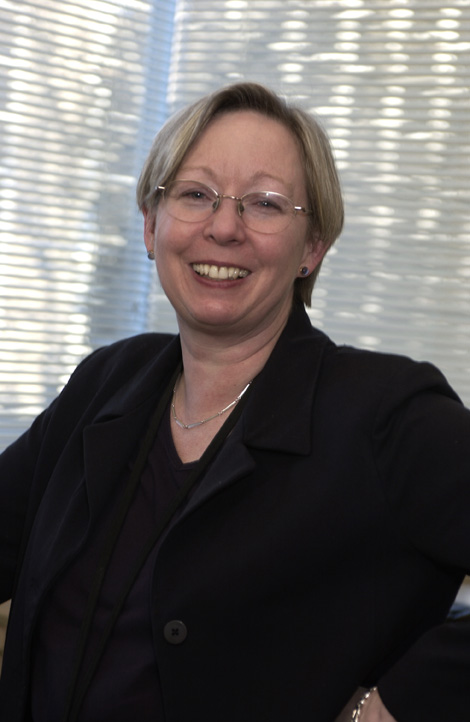 Lynnette K. Nieman, M.D.
Senior Investigator
Section on Reproductive Endocrinology
NICHD
Building 10, Room 1-3140
10 Center Drive
Bethesda, MD 20892
301-496-8935
Research Topics
Investigation of Adrenal Gland Disorders and Disorders of Female Reproduction
Over the past decade, we have made important contributions to the differential diagnosis of hypercortisolism. We established the corticotropin releasing hormone (CRH) test and inferior petrosal sinus sampling (IPS) as major diagnostic tools for the identification of pituitary adenomas causing Cushing's syndrome. However, the detection of Cushing's syndrome remains difficult, as does the localization of ectopic ACTH-producing tumors. We also evaluate the pathophysiology and potential new treatments for fibroids in women. This reproductive disorder is common, poorly understood, and lacks optimal medical treatments.
Biography
Dr. Lynnette Nieman is a Senior Investigator and Chief of the Endocrinology Consultation Service at the NIH Clinical Center. She has been with NIH since 1982. Dr. Nieman is uniquely experienced in the practice of clinical investigation. From 1991 to 2001 she served as the Clinical Director of intramural NICHD, overseeing the clinical care of the institute's patients and ensuring compliance with regulations regarding human subjects research. Dr. Nieman is also an active clinical investigator, with special expertise in disorders of hypercortisolism, having seen more than 1000 patients with Cushing's syndrome at the NIH. The Endocrine Society recognized this expertise by asking her to chair a task force to develop guidelines on the diagnosis of Cushing's syndrome. She is the author or co-author of more than 225 publications and has sponsored three investigational new drug applications to the FDA, one of which has been licensed in the US. She is the author of cards on Cushing's syndrome in the well-acclaimed resource, UpToDate, and she is a co-editor of the Adrenal Section. Dr. Nieman has been recognized for her expertise in a variety of ways: she received the NIH Director's Award, the NIH Clinical Teacher of the Year Award ,and the Endocrine Society's Distinguished Physician award. She is the past Vice President for Clinical Science of the Endocrine Society and was the Chair for the 2012 annual meeting of the Endocrine Society.
Related Scientific Focus Areas
---
This page was last updated on August 30th, 2021