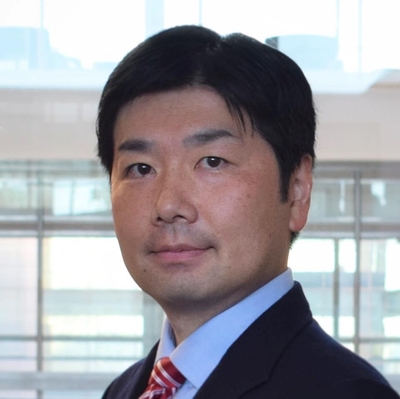 Kosuke Tamura, Ph.D.
Stadtman Investigator
Socio-Spatial Determinants of Health (SSDH) Laboratory
NIMHD
Research Topics
The role of neighborhood social and physical contexts has been recognized as a key social determinant of health in the U.S. Recent studies underscore that such contexts contribute to societal inequality and injustice that exacerbates disparities in cardiovascular-related disease risks and outcomes among certain populations, such as racial/ethnic groups as well as individuals having comorbidities (e.g., heart diseases, diabetes). To date, neighborhood research has emphasized investigating residential neighborhood social environments in relation to cardiovascular health risks. Such neighborhood factors encompass design and features of built (human-made) environments (e.g., mixture of land use, connectedness of streets, walkability), neighborhood socioeconomic position, and residential segregation, as well as neighborhood social cohesion, poverty, and crime/safety. Most neighborhood research has exclusively evaluated the area surrounding individuals' home addresses. Focusing solely on residential neighborhood areas leads to a mismatch between exposure to neighborhood contexts and health outcomes, which is one shortcoming of neighborhood research. Dr. Tamura runs the Socio-Spatial Determinants of Health (SSDH) Laboratory in the National Institute on Minority Health and Health Disparities. His research focuses on the application of geospatial methodologies (geographic information systems, global positioning system) to address the limitations in neighborhood research. He examines associations between neighborhood exposures and cardiovascular health risks among minority groups to potentially explain race/ethnic health disparities in chronic diseases at the population level. Dr. Tamura also applies mobile health (mHealth) technologies to better understand real-time psychosocial factors (e.g., mood, stress) in relation to lifestyle behaviors via objective physical activity monitors, such as accelerometers. His research falls under these domains:
Neighborhood Context
Cardiovascular Health
Health Disparities
Biography
Dr. Tamura is an Earl Stadtman Tenure-Track Investigator and an NIH Distinguished Scholar in the Division of Intramural Research at the National Institute on Minority Health and Health Disparities (NIMHD). He received his bachelor's degree from Komazawa University, Tokyo, Japan, and a master's degree from Ohio University, Athens, Ohio. He earned a master's degree and doctoral degree from Purdue University, West Lafayette, Indiana. Prior to joining the NIMHD, Dr. Tamura completed the first phase of a postdoctoral fellowship in the Department of Population Health at the NYU Grossman School of Medicine, and then completed the second phase of the postdoctoral fellowship at the National Heart, Lung, and Blood Institute. Dr. Tamura is a trained spatial and social epidemiologist with a special emphasis on neighborhoods and health from a geospatial perspective.
Related Scientific Focus Areas
This page was last updated on Tuesday, August 29, 2023