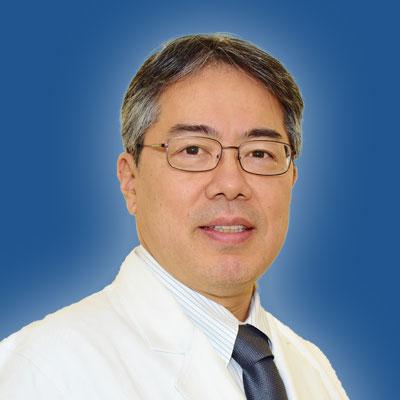 Keisuke (Chris) Nagao, M.D., Ph.D.
Senior Investigator
Cutaneous Leukocyte Biology Section
NIAMS
Research Topics
Mammalian skin is inhabited by various microbial communities known collectively as the microbiota. The host provides a home and nutrients for the microbes, and the microbes are crucial for stimulating healthy immunity, representing a mutually beneficial relationship. When this relationship changes, it may lead to perpetuating inflammation.
The Cutaneous Leukocyte Biology Section aims to understand how skin functions as an immune organ and studies mechanisms that underlie host-microbial symbiosis during health and disease, in both experimental models and human diseases.
Mechanisms of immune regulation and host-microbial symbiosis in the skin
Hair follicles are fascinating structures that produce hair. The laboratory has established hair follicles as immunologically functional structures that recruit and control the localization of immune cells through the production of chemokines and cytokines. In turn, immune cells, such as the innate lymphoid cells, control sebaceous gland function to tune the balance of the microbiota during homeostasis.
The laboratory utilizes a variety of experimental models to understand how host-microbe relationships are maintained and disrupted. In particular, the laboratory has generated a mouse model for atopic dermatitis that recapitulates the susceptibility of atopic dermatitis patients to skin colonization of Staphylococcus aureus. While the contribution of S. aureus in eczematous inflammation has long been debated, the laboratory has demonstrated S. aureus to be a crucial driver of inflammation.
Dissecting pathological inflammation directly in human diseases
Advances in sequencing technologies, such as single-cell RNA sequencing, has enabled us to understand transcriptome at the single-cell level. These technologies provide us with opportunities to understand human diseases at unprecedented resolutions. The laboratory utilizes single-cell RNA sequencing and bioinformatics approaches to understand disease pathophysiology directly in humans and to understand how the immune system regulates the microbiota. Diseases of interest include but are not limited to, severe drug hypersensitivities and primary immunodeficiencies.
Biography
Keisuke (Chris) Nagao, M.D., Ph.D., joined the Department of Dermatology at Keio University School of Medicine in 1994, where he completed his residency. He also rotated Plastic and Reconstructive Surgery at Keio University and Anesthesiology at Tokyo Dental Collage. He subsequently worked at two Keio-affiliated hospitals, each in the Department of Plastic & Reconstructive Surgery and Department of Dermatology. Dr. Nagao then returned to Keio University and served as junior clinical faculty in the Department of Dermatology while conducting his Ph.D. program. During 2005-2008, He conducted his postdoctoral research on skin dendritic cells in the lab of Dr. Mark Udey, M.D. in the Dermatology Branch, National Cancer Institute, NIH. In 2008, he returned to Japan and initiated his independent research program at Keio University where he served as a faculty member for 6-years. Dr. Nagao re-joined Dermatology Branch as an Earl Stadtman tenure-track investigator in July of 2014. In 2017, Dr. Nagao and the Dermatology Branch transferred to the National Institute of Arthritis and Musculoskeletal and Skin Diseases. In 2020, he earned tenure and is currently senior investigator and head of the Cutaneous Leukocyte Biology Section.
Related Scientific Focus Areas
This page was last updated on Friday, August 25, 2023