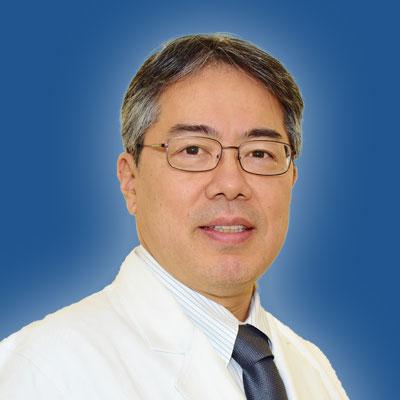 Keisuke (Chris) Nagao, M.D., Ph.D.
Stadtman Investigator
Cutaneous Leukocyte Biology Section
NIAMS
Building 10, Room 12N240B
10 Center Drive
Bethesda, MD 20814
301-480-7324
Research Topics
The Cutaneous Leukocyte Biology Section studies the mutual crosstalk that occur between the skin, the microbiota and resident leukocytes during steady-state and inflammation. Recent studies include the identification of hair follicles as immunological organs that support the skin-tropism of leukocytes via chemokine and cytokine production. The lab has also generated a mouse model for atopic dermatitis that spontaneously develop eczematous lesions and exhibit naturally occurring dysbiosis, which was utilized to demonstrate Staphylococcus aureus as a critical element during eczema formation. Current focus of the lab is to investigate microbiota-tissue-innate leukocyte crosstalk that maintain immunological and structural homeostasis.
Leukocyte-stroma crosstalk
It has become clearer over the recent years that the skin harbors varieties of resident leukocytes. However, the mechanisms that govern skin immune homeostasis are not well known. We previously discovered the hair follicles activate immunity in response to physical trauma by producing chemokines that recruit skin dendritic cells to perturbed sites. Extending this work, we have more recently identified that hair follicles produce T cell homeostatic cytokines that play critical roles in the cutaneous persistence of non-malignant and malignant skin resident T cells. We currently focus on resident innate cells in the skin to understand their fundamental roles in mediating immunological and structural homeostasis.
Regulation of the skin microbiota
With a plethora of bacterial communities that reside on its surface, the skin represents the outermost immunological interface of our body. Understanding of how the microbiota-host crosstalk is regulated (or disrupted) is crucial to ultimately control immune responses that occur in skin, particularly in atopic dermatitis (AD). Staphyloccus aureus colonization is universal in AD and common in epidermal growth factor receptor (EGFR) inhibitor-treated patients, but the cause-or-effect relationship of S. aureus and eczema had been a matter of debate. We have developed a mouse model for AD with naturally occurring dysbiosis and eczema formation and showed that S. aureus is critical during eczema formation, providing an answer to a longstanding clinical question. The lab currently investigates how innate cells may regulate the skin microbiota during steady-state and inflammation.
Biography
Dr. Nagao joined the Department of Dermatology at Keio University School of Medicine in 1994, where he completed his residency. He also rotated Plastic and Reconstructive Surgery at Keio University and Anesthesiology at Tokyo Dental Collage. He subsequently worked at two Keio-affiliated hospitals, each in Department of Plastic & Reconstructive Surgery and Department of Dermatology. He then returned to Keio University and served as junior clinical faculty in the Department of Dermatology while conducting his Ph.D. program. During 2005-2008, Dr. Nagao conducted his postdoctoral research on skin dendritic cells in the lab of Dr. Mark Udey, M.D. in the Dermatology Branch, National Cancer Institute, NIH. In 2008, Dr. Nagao returned to Japan and initiated his independent research program at Keio University where he served as a faculty member for 6 years. Dr. Nagao re-joined Dermatology Branch as an Earl Stadtman tenure-track investigator in July of 2014. In 2017 Dr. Nagao and the Dermatology Branch transferred to the National Institute of Arthritis and Musculoskeletal and Skin Diseases where he is currently an Earl Stadtman tenure-track investigator and Head of the Cutaneous Leukocyte Biology Section.
Related Scientific Focus Areas

---
This page was last updated on November 22nd, 2020