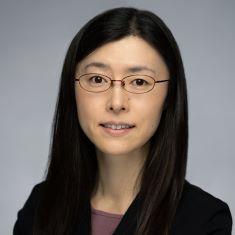 Kazusa Ishii, M.D., M.P.H.
Assistant Clinical Investigator
Center for Immuno-Oncology
NCI/CCR
Research Topics
My goal is to develop a T cell receptor (TCR) gene therapy program for hematologic diseases at the National Cancer Institute. In contrast to antibody-based approaches and chimeric antigen receptors (CAR) where the target antigen is expressed on the cell surface, TCR has the ability to recognize both extracellular and intracellular antigens. This broadens the scope of potential target antigens and, consequently, the spectra of diseases that can be addressed with T-cell-mediated cytotoxic mechanisms. TCR T cells can also recognize cancer cells that lose antibody epitopes or cell-surface expression of target antigen(s), which are examples of mechanisms by which diseases relapse after treatment with antibodies and CAR-T cell-based therapies. Furthermore, toxicities of currently established cell therapies are often prohibitive for older patients with hematologic malignancies. Therefore, it is of clinical importance to investigate whether cell therapies using the physiologic TCRs, as opposed to synthetic molecules, improve toxicity profiles in the context of hematologic diseases.
Ongoing research studies are structured around three goals that complement each other: 1) identify and describe the landscape of naturally processed and presented MHC class I and II epitopes of target antigens in hematologic malignancies, 2) discover high-avidity TCRs against antigens shared among subgroups of hematologic malignancies, and 3) conduct clinical trials with the TCRs. Based on the preliminary results from goal #1, we were able to discover candidate TCRs (goal #2) for potential clinical translation. We are currently in the process of conducting pre-clinical validations, which will eventually lead to the execution of clinical trials (goal #3). While current efforts are mainly focused on achieving an expeditious bench-to-bedside translation, the vision of the program, as we make progress, is to also provide clinically relevant models and further our mechanistic understanding of how T cell-mediated therapies and the host's immune environment affect clinical responses and hematologic disease biology.
Biography
Dr. Ishii received her M.D. degree from the University of Tokyo, Faculty of Medicine in Tokyo, Japan and her Master of Public Health (MPH) degree from Harvard School of Public Health. She trained in internal medicine at Kameda Medical Center, Japan, and further completed an internal medicine residency at Loyola University Medical Center, IL, USA. Then she completed the Hematology and Medical Oncology fellowship, which is jointly sponsored by the National Heart Lung and Blood Institute and the NCI. Dr. Ishii has dual board certifications in hematology and medical oncology. Following the completion of additional subspecialty fellowship training in bone marrow transplant and cellular therapy at the NCI in 2018, she joined CCR's Experimental Transplantation and Immunotherapy Branch as an Assistant Research Physician. In 2020, she joined the Genitourinary Malignancies Branch as part of CCR's Physician-Scientist Early Investigator Program.
Related Scientific Focus Areas
This page was last updated on Wednesday, August 23, 2023