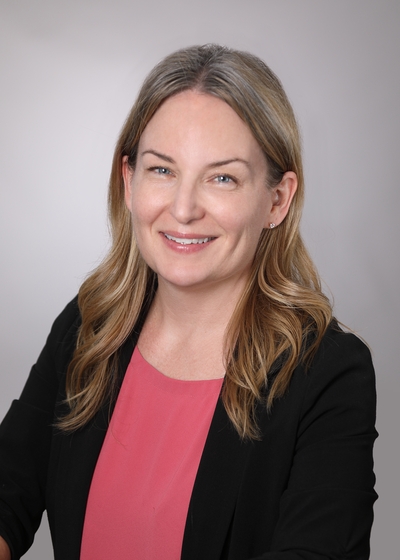 Katherine Laughon Grantz, M.S.,M.D.
Investigator
Epidemiology Branch
NICHD/DIPHR
6710 Rockledge Dr. Wing B 3124
20892-7004
301-435-6935
Research Topics
Fetal Growth and Development, Obstetrical Management and Timing of Delivery in Pregnancies with Complications
Dr. Grantz' overarching research goal is to provide evidence for improved clinical management of pregnancy complications, including determining the optimal timing of delivery. As a co-principal investigator on the Consortium on Safe Labor study, Dr. Grantz' research explores how the changes in sociodemographic and body composition characteristics in the contemporary obstetric population have affected the rate of pregnancy complications as well as the implications for current clinical management, such as timing and route of delivery. Dr. Grantz also has explored prediction of repeat adverse pregnancy outcomes in the Consecutive Pregnancies Study with particular focus on preterm delivery, which can have important clinical implications in counseling and managing patients. Dr. Grantz is also a co-investigator on the NICHD Fetal Growth Studies with interests in evaluating fetal growth patterns in pregnancies with medical and obstetrical complications and comparing them to fetuses growing under optimal conditions, as well as determining how to best characterize discordance in twins. Findings suggest that fetal growth may be able to be used to differentiate severity of disease, and that fetal growth velocity may be able to be used to identify pregnancies at risk and potentially guide timing of delivery. She also is working to explore associations of a wide spectrum of gravid diseases and longitudinal changes in fetal body composition, serial measurements of lean and subcutaneous fat compartments at the thigh and abdomen, and 3D limb and visceral volumes. Dr. Grantz plans to investigate how well the longitudinal ultrasound biometrics can predict pregnancy complications such as preterm delivery and preeclampsia. Characterizing abnormal fetal growth trajectories and specifically fetal growth restriction has the potential to revolutionize obstetrical practice, including monitoring during pregnancy and timing of delivery.
If we can identify profiles for gestational health and fetal growth and development, clinicians can risk stratify pregnancy conditions and deliver individualized care. Risk profiles would help guide clinicians to determine the optimal time to deliver pregnancies with complications in order to maximize maternal, fetal and neonatal health.
Biography
Katherine Laughon Grantz, M.D., M.S. is a tenure-track investigator in the DIPHR Epidemiology Branch. She received her M.D. at Virginia Commonwealth University School of Medicine and completed a residency in Obstetrics and Gynecology at the University of North Carolina, Chapel Hill. She completed her fellowship in Maternal-Fetal Medicine at Magee-Womens Hospital of the University of Pittsburgh Medical Center and received her master's degree in clinical research from the University of Pittsburgh, Pennsylvania. She is a perinatal epidemiologist and board certified Obstetrician and Gynecologist with specialization in Maternal-Fetal Medicine who is interested in modern day management of pregnancy, labor and delivery, especially fetal development and timing of delivery in pregnancies with complications.
Related Scientific Focus Areas
---
This page was last updated on August 12th, 2022