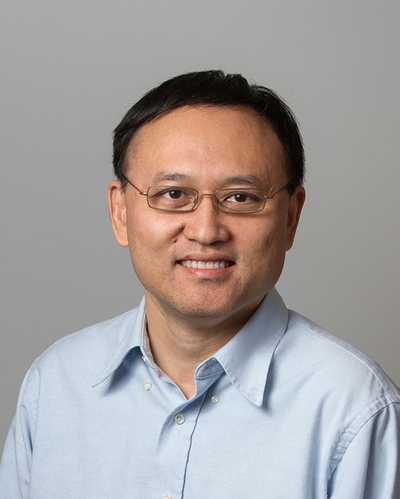 Kai Yu, Ph.D.
Senior Investigator
Biostatistics Branch
NCI/DCEG
9609 Medical Center Drive
Room SG/7E114
Rockville, MD 20850
240-276-7433
Research Topics
Dr. Kai Yu's research addresses a wide variety of statistically and computationally challenging problems that have arisen in design and analysis of modern high-dimensional genetic and molecular epidemiologic studies, including:
Statistical methods for genetic epidemiology studies
Tree-based models and applications in molecular epidemiology studies
MCMC algorithms and applications in genetic studies
Population genetics
Biography
Dr. Yu received a Ph.D. in biostatistics from the University of Pittsburgh in 2000, and had postdoctoral training in statistical genetics at Stanford University. He worked as a statistical geneticist at a biopharmaceutical company before becoming a Research Assistant Professor of Biostatistics at Washington University in St. Louis. He joined NCI in 2005 as a tenure-track investigator, and was awarded scientific tenure by the NIH and appointed senior investigator in 2013. Dr. Yu received an NIH merit award in 2009.
---
This page was last updated on October 20th, 2020