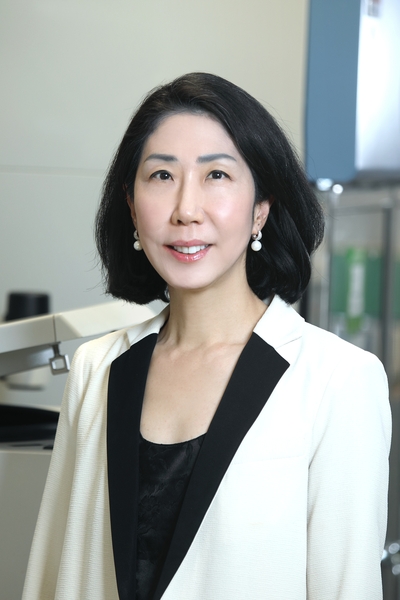 Jung-Min Lee, M.D.
Investigator
Women's Malignancies Branch
NCI/CCR
Building 10, Room 6B12 Bethesda, MD 20892-1361
240-760-6128
Research Topics
Dr. Lee's research interests include the early clinical drug development and translational studies of targeted agents in triple negative breast cancer (TNBC) and ovarian cancer, as these diseases share the similar molecular abnormalities, such as TP53 and Rb mutations. Her translational and clinical research interests include examining the hypothesis of clinical synergy of the combination of targeting key proteins in the DNA damage repair pathways, cell cycle, tumor microenvironment, and apoptotic pathways in clinical trials, incorporating collected patient tissue and blood samples. She is the principal investigator of ongoing phase 1 and 2 studies, with a PARP inhibitor (olaparib) in combination with carboplatin or cediranib, and other biologic agents. Dr. Lee's ASCO Young Investigator Award project is to test hypothesis of underlying sequence specificity of DNA damage by a PARP inhibitor and carboplatin, both at the preclinical and clinical levels. In addition, her New York Ovarian Cancer Research Award project is to develop a flow cytometric method to examine potential biomarkers of response to PARP inhibitor therapy in high-grade ovarian cancer. Dr. Lee's group is also interested in pursuing other potential biomarkers of response to targeted agents for cell cycle, apoptotic pathways, and targeted pathways pertinent to TNBC and high-grade serous ovarian cancer. She looks forward to advancing the preclinical biomarker and activity data into new clinical studies for women's cancers.
Biography
Dr. Lee is a graduate of Yonsei University, Wonju College of Medicine in South Korea. She completed residency training in internal medicine at the Albert Einstein Medical College, followed by a clinical research fellowship on breast cancer functional imaging at the Memorial Sloan-Kettering Cancer Center in New York. Dr. Lee came to the NCI for medical oncology training in the Medical Oncology Branch (MOB). Subsequently, she joined the Molecular Signaling Section/Women's Cancers Clinic, MOB, to investigate potential biomarkers and develop rational combinations of targeted therapies for rare subsets of women's cancers. Dr. Lee maintains her clinical focus in the development of early clinical trials for ovarian cancer and rare subsets of women's cancers, such as BRCA1/2mut carriers with ovarian and/or breast cancers, or women with triple negative breast cancer (TNBC). Dr. Lee is a participating member in the Gynecologic Oncology Group, American Association for Cancer Research, American Society for Clinical Oncology, and the Breast and Gynecologic Malignancies Faculty of the CCR. She was awarded the 2011 Jane C. Wright M.D. Young Investigator Award from the American Society of Clinical Oncology and the 2012 New York Ovarian Cancer Research Award from the Foundation for Women's Cancers.
Related Scientific Focus Areas
---
This page was last updated on March 30th, 2022