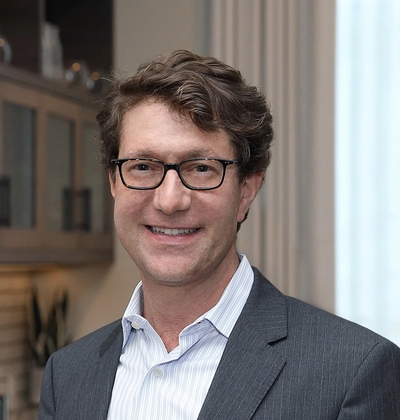 John P. Dekker, M.D., Ph.D.
Lasker Clinical Research Scholar
Bacterial Pathogenesis and Antimicrobial Resistance Unit
NIAID/DIR
Research Topics
The emergence of antimicrobial resistance (AMR) in bacteria has been recognized as a critical threat to public health. Many important classes of bacterial AMR undergo selection and evolution in the natural context of antibiotic treatment in a human host, though important features of host context are not commonly included in studies of AMR. One of the main areas of focus within the Bacterial Pathogenesis and Antimicrobial Resistance Unit is the application of systems biology approaches to understand the evolutionary mechanisms by which resistance emerges in this natural context. The approaches applied include genomic sequencing of current and historical clinical bacterial isolates in combination with in vitro models of adaptive evolution to characterize pathways by which present day resistance to specific antimicrobial drug classes has evolved. As many clinically important resistance genes are located within bacterial plasmids, the laboratory is also focused on the study of principles of plasmid evolution and mechanisms controlling gene expression in resistance plasmids. RNA-seq and proteomics approaches are applied to these problems.
Another important area of focus within the unit is the study of bacterial pathoadaptation in the immunocompromised host. Population genomics approaches are applied in combination with molecular genetic analysis to understand selection dynamics and host-pathogen interactions in the context of defined genetic immunodeficiency diseases.
Recent progress in characterizing molecular mechanisms of antimicrobial resistance has also made possible the development of new approaches to the detection of AMR based on proteomics and sequencing. The Bacterial Pathogenesis and Antimicrobial Resistance Unit has developed novel approaches to rapid AMR diagnostics based on mass spectrometry and nanopore sequencing, and work in this area is another focus of the laboratory.
Biography
Dr. Dekker received his M.D. from Harvard Medical School and Ph.D. from Harvard University through the NIH Medical Scientist Training Program. He completed pathology residency and fellowship training in medical microbiology at Massachusetts General Hospital and is board-certified in clinical pathology and medical microbiology through the American Board of Pathology. In 2013, he joined the NIH Clinical Center as a senior staff member of the Microbiology Service in the Department of Laboratory Medicine. In this role, he co-directed the Bacteriology, Specimen Processing, Parasitology, and Molecular Epidemiology sections of the laboratory before serving as acting chief of the Microbiology Service in 2018. In 2018, Dr. Dekker was named as a Lasker Clinical Research Scholar and recruited as a tenure-track investigator within the NIAID intramural research program, where he established the Bacterial Pathogenesis and Antimicrobial Resistance Unit within the Laboratory for Clinical Immunology and Microbiology. In addition, he continues to oversee the Genomics Section within the Microbiology Service, which focuses on development of next-generation sequencing-based approaches with applications in epidemiology and infectious diseases.
Dr. Dekker has served on FDA anti-infective drug advisory committees and is an editor for the Journal of Clinical Microbiology. In 2016, Dr. Dekker received the Beckman-Coulter Young Investigator award from the American Society for Microbiology, and he received an NIH Clinical Center CEO Award in 2017 for developing diagnostic methods using next-generation sequencing for improved rapid infectious disease and antibiotic resistance diagnosis. In 2020, he was recognized with the Young Physician-Scientist Award by the American Society for Clinical Investigation.
Related Scientific Focus Areas
This page was last updated on Wednesday, November 29, 2023