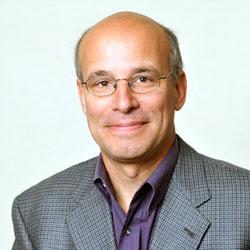 John Chiorini, Ph.D.
Senior Investigator
Molecular Physiology and Therapeutics Branch/Adeno-Associated Virus Biology Section
NIDCR
Building 10, Room 1N113
10 Center Drive
Bethesda, MD 20892
301-496-4279
Research Topics
Since 1997, his research has focused on the underlying biology associated with viral gene transfer and the development of novel high activity gene transfer vectors. The overall research goal of the AAV Biology Section is to define the interactions of adeno-associated virus (AAV) with its target cell. Our hypothesis is that by understanding these interactions, and the biology of the virus, we can contribute to the use of AAV vectors for gene therapy. The Molecular Physiology and Therapeutics Branch's program on gene transfer to the salivary gland considers AAV vectors to be the most useful vector for clinical studies with this tissue. Staff members focus on two types of interactions: those encompassing viral transduction of the target cell, and those involving the Rep proteins of wild type AAV and their cellular partners. Current projects study:
the tropism and transduction pathways of different serotypes of AAV
identifying and characterizing new isolates of AAV
as well as the engineering of new vectors by selective screening or rational design.
In addition to our research focus on the causes and treatment of autoimmune disease in collaboration with the Sjogren's clinic, application of our gene transfer technology includes delivery of therapeutic genes to the salivary glands, lung, CNS, inner ear, and eye for the treatment of both local and systemic diseases.
Biography
Dr. John (Jay) Chiorini received his B.A. in biochemistry and molecular biology from the University of California, Santa Cruz in 1986 and his Ph.D. in genetics from George Washington University in 1993. Afterwards he completed post-doctoral training fellowships at both the National Institutes of General Medical Science (Pharmacology Research and Training Program) and in the National Heart, Lung, and Blood Institute. He joined the NIDCR as a tenure track investigator in 1999 and currently serves as chief of the Adeno-Associated Virus Biology Section, Molecular Physiology and Therapeutics Branch.
Related Scientific Focus Areas
---
This page was last updated on February 20th, 2018