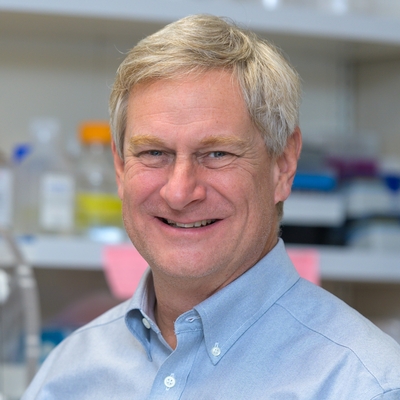 Joel P. Schneider, Ph.D.
Senior Investigator
Chemical Biology Laboratory
NCI/CCR
Building 376, Room 104 Frederick, MD 21702-1201
301-846-5954
Research Topics
Our group develops novel materials for use in the delivery of therapeutics and as antibacterial agents. We are particularly interested in peptide and protein-based hydrogel materials formed by self-assembly mechanisms. Our work spans molecular conception, materials synthesis, nano- and bulk mechanical materials characterization, cell-material interactions, biocompatibility, and assessment of performance efficacy. Our basic research establishes how material composition and structure influences material function, and lays the foundation to ultimately translate materials to the clinic. We also develop and study membrane-perturbing peptides as drug delivery vehicles.
Biography
Dr. Schneider received his Ph.D. in Organic Chemistry from Texas A&M University with Jeffery Kelly and then went on to the University of Pennsylvania School of Medicine, Department of Biochemistry and Biophysics where he was a George W. Raiziss Fellow with William DeGrado studying protein design. In 1999, he began his independent career at the University of Delaware as an assistant professor of Chemistry and Biochemistry and was promoted to associate and then full professor in 2009 with a secondary appointment in Materials Science and Engineering. He joined the NCI in 2010 as lab Chief of the newly established Chemical Biology Laboratory and was later appointed Deputy Director in 2015.  He currently serves as the president of the American Peptide Society and Executive Editor of Biopolymers-Peptide Science.
Related Scientific Focus Areas

---
This page was last updated on April 6th, 2022