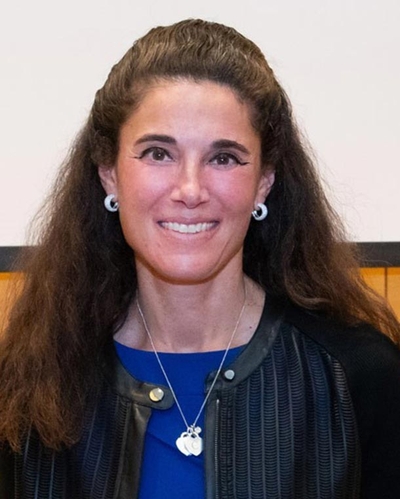 Jill S. Barnholtz-Sloan, Ph.D.
Senior Investigator
TRANS-DIVISIONAL RESEARCH PROGRAM
NCI/DCEG
Research Topics
Dr. Jill Barnholtz-Sloan is trained in biostatistics, population genetics, and human genetics. Her role in team science has been essential for multiple, successful multi-disciplinary research projects.
Dr. Barnholtz-Sloan serves dual roles at the NCI—senior investigator in the Trans-Divisional Research Program (TDRP) of DCEG, and Associate Director for Informatics and Data Science in the Center for Biomedical Informatics & Information Technology (CBIIT). In DCEG, her research portfolio includes descriptive epidemiology studies and etiologic investigations of brain tumors. She facilitates collaborations in data science and in the study of brain tumors by leveraging her experience in multi-institutional team science and the use of large, complex healthcare datasets to enhance the data assets already available in the NCI Cancer Research Data Commons.
Given her dual roles, Dr. Barnholtz-Sloan envisions bringing data science to all research domains within DCEG, helping to move towards (1) use of cloud resources for computing and data sharing via the NIH Science and Technology Research Infrastructure for Discovery, Experimentation, and Sustainability (STRIDES) Initiative, and (2) use of the Findability, Accessibility, Interoperability, and Reuse (FAIR) principles for research in DCEG. In addition, she is developing and facilitating closer links with all divisions across the NCI and more generally across NIH, especially with the NIH Office for Data Science Strategy, in order to more fully leverage data assets and data analytics for cancer research.
Biography
Dr. Barnholtz-Sloan earned a Ph.D. in biostatistics from the University of Texas Health Science Center at Houston School of Public Health and an M.S. in statistics from the University of Texas at Austin. She joined NCI in 2021, with a joint appointment in both CBIIT and DCEG.
Prior to joining NCI, Dr. Barnholtz-Sloan served in multiple roles in the Case Western (CWRU) School of Medicine and the University Hospitals Health System (UHHS), which all focused on optimizing the use of data and analytics to advance health care. She has extensive experience with multi-site, brain tumor, patient recruitment and bio specimen collection, storage, and clinical annotation.
Related Scientific Focus Areas
This page was last updated on Wednesday, January 19, 2022