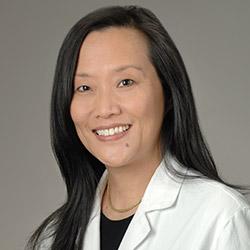 Janice Lee, D.D.S., M.D., M.S.
Senior Clinician
Craniofacial Anomalies & Regeneration Section
NIDCR
Research Topics
From bedside to bench and back… translating our science.
The Craniofacial Anomalies and Regeneration Section and my lab focuses on craniofacial and oral anomalies, and disorders that impact human facial development. Our research includes cellular and molecular analyses, animal models, 3D computational analysis and deep clinical phenotyping to develop a greater understanding of the mechanisms that result in the highly variable patient phenotypes of craniofacial disorders, including Loeys-Dietz syndrome (a monogenic disease) and variants of facial development including mandibular prognathism (a complex and polygenic trait). We have a very active clinical craniofacial anomalies and surgical reconstruction team that compliments our work in the lab (the "bench"). With patients as our partners in research, we are able to examine craniofacial and oral conditions in the context of the family unit and use patient data and our laboratory data to direct our efforts in better diagnosis and predicting aberrant facial growth, novel surgical/non-surgical treatment, and some day, prevention to avoid surgery altogether. As a surgeon-scientist at the NIDCR, the lessons learned in surgery and at the "bedside" are critical in our vision to improve patient care, treat and prevent disease through our research.
Often times, these craniofacial anomalies and conditions require extensive surgery and requires removing bone from one part of the body to reconstruct a part of the face. The lab is examining the ability of our bodies to regenerate large-scale bone defects spontaneously and without bone grafts or tissue transfers. By studying this in both humans and mice, we are examining the role of aging and the immune system in bone regeneration that may be induced to reconstruct craniofacial defects.
Biography
Dr. Lee earned a D.D.S. and an M.S. from the University of California, Los Angeles and an M.D. from Harvard Medical School. She completed a residency in oral and maxillofacial surgery at Massachusetts General Hospital/Harvard University and a two-year research fellowship in NIDCR's Craniofacial and Skeletal Diseases Branch. Before joining NIDCR and NIH, she was professor of oral and maxillofacial surgery at the University of California, San Francisco. She is now the Clinical Director and Chief of the Craniofacial Anomalies and Regeneration Section. In September 2020, she was appointed as Deputy Director for Intramural Clinical Research (DDICR). She has a number of exciting collaborations and studies, including:
Related Scientific Focus Areas
This page was last updated on Tuesday, November 14, 2023