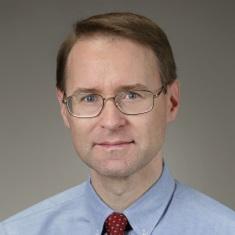 James N. Kochenderfer, M.D.
Senior Investigator
Surgery Branch
NCI/CCR
Building 10 - CRC - Room 3-3888 Bethesda, MD 20892
240-760-6062
Research Topics
Dr. Kochenderfer develops T-cell therapies for blood cancers including lymphoma, leukemia, and multiple myeloma. T cells normally play a critical role in fighting infections and cancers. Patients who have cancer have T cells that are no longer fighting their cancer.  With gene therapy, their T cells can be modified to attack a cancer target and exert a powerful and specifically-targeted anti- cancer effect. Dr. Kochenderfer leads a lab that genetically engineers T cells with genes encoding chimeric antigen receptors (CAR) that target malignancy-associated antigens.  He previously designed and constructed a novel anti-CD19 CAR T cell that was first to demonstrate antigen-specific activity of anti-CD19 CAR T cells in humans. This work in anti-CD19 CAR T cells led to the first Food and Drug Administration-approved CAR T-cell therapy for lymphoma. Dr. Kochenderfer also designed the first chimeric antigen receptor targeting B-cell maturation antigen (BCMA). He then led the first clinical trial of T cells expressing an anti-BCMA CAR as a treatment for multiple myeloma. He currently has open trials investigating novel CAR T cell therapies in Multiple Myeloma and Lymphoma and is developing new methods to improve the cancer fighting ability of CAR T cells.
Biography
Dr. Kochenderfer is a clinician and translational researcher in the Surgery Branch of the National Cancer Institute (NCI). Dr. Kochenderfer conducts research aimed at developing new T-cell therapies for lymphoma and leukemia. His clinical expertise lies in the areas of hematopoietic stem cell transplantation and hematologic malignancies. Dr. Kochenderfer received his M.D. from West Virginia University in 1995, and he completed clinical training in internal medicine at Vanderbilt University. He completed oncology and hematology fellowships at the University of Texas M.D. Anderson Cancer Center and at Baylor College of Medicine. He completed further training in tumor immunology and stem cell transplantation as a clincial fellow at the NCI. He was an Assistant Clinical Investigator at NCI prior to becoming a tenure-track investigator in 2013. He received tenure from NIH in 2020. He received an American Society of Gene and Cell Therapy Outstanding New Investigator Award (2017) and the FNIH Trailblazer Clinican Award (2019). In 2020, his work on "Development of CAR T-Cell Therapy for Myeloma" was selected as a 2020 Top 10 Clinical Research Achievement Awards by the Clinical Research Forum.
Related Scientific Focus Areas
---
This page was last updated on May 5th, 2022