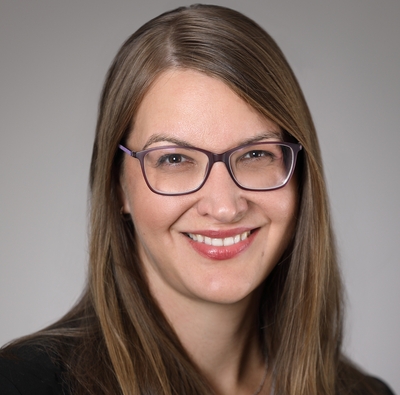 Jacqueline Mays, D.D.S., M.H.Sc., Ph.D.
Lasker Clinical Research Scholar
Oral Immunobiology Unit
NIDCR
Research Topics
Dr. Mays leads a clinical and translational research unit that investigates oral mucosal immunity, by using chronic graft-versus-host disease (cGVHD) as a model for study. cGVHD is an autoimmune-like condition that manifests after allogeneic hematopoietic stem cell transplantation. Symptoms include salivary gland dysfunction, oral lesions, and limited mouth-opening from perioral fibrosis. The underlying immunologic events that target the oral cavity and the mechanisms that drive the pathogenic process, particularly in salivary glands, are not well-understood. Consequently, targeted therapeutics are limited. Dr. Mays' research program aims to elucidate the underlying immune process of cGVHD in the oral cavity (with a focus on the salivary glands), and then translate that knowledge into improved monitoring and therapeutics for people with cGVHD.
Biography
Dr. Jacqueline W. Mays received a B.S. in biology and chemistry from Valparaiso University, Ind., and a Ph.D. in oral biology and a D.D.S. from the College of Dentistry, The Ohio State University. Dr. Mays was awarded a Master of Health Sciences in Clinical Research from the College of Medicine at Duke University. Dr. Mays performed post-doctoral work at the National Institute of Allergy and Infectious Diseases (NIAID) on influenza viral protein expression and the anti-viral mucosal immune response, and subsequently completed a Clinical Research Fellowship at NIDCR focused on chronic Graft-versus-Host Disease (cGVHD) in the oral cavity. Dr. May was appointed chief of the Oral Immunobiology Unit at NIDCR in 2015. Dr. Mays' laboratory is focused on translational investigation of cGVHD pathobiology and the development of new therapies for the oral cavity.
Related Scientific Focus Areas
This page was last updated on Thursday, November 9, 2023