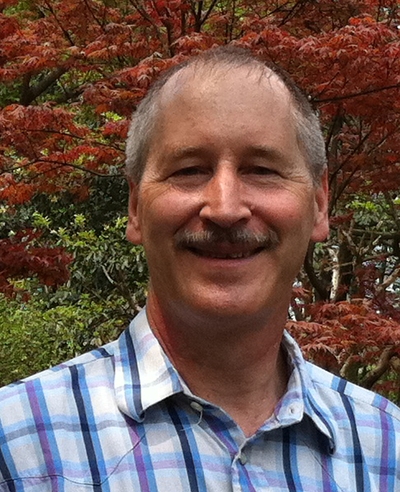 J. Fielding Hejtmancik, M.D., Ph.D.
Senior Investigator
Ophthalmic Molecular Genetics Section
NEI
Research Topics
The Ophthalmic Genetics and Visual Function Branch (OGVFB) / Ophthalmic Molecular Genetics Section (OMGS) is involved in a number of different approaches to the study inherited diseases affecting the visual system. One approach to understanding inherited visual diseases uses principles of positional cloning to identify genes important in human Mendelian inherited diseases. Such diseases currently undergoing linkage analysis, gene isolation, or characterization of mutations include retinitis pigmentosa, inherited cataracts, glaucoma, and a number of corneal dystrophies. A second approach is to attempt to establish associations between DNA sequence changes in or near candidate genes and specific phenotypes. This type of study is most applicable to common diseases with a complex inheritance pattern, and is currently being used for age-related cataracts, primary open angle glaucoma, and high myopia. Once a candidate gene has been identified and confirmed, the biochemical and pathophysiological implications of identified mutations are explored both in vitro through recombinant expression of native and mutant proteins, and in vivo through transgenic expression of pathological proteins. Many of these studies involve mutations in the lens crystallins, which make up more than 90 percent of the soluble protein of lens and are heavily modified in most cataracts. In addition, we have defined new developmental and physiological pathways as a result of our studies. Examples of this include the role of ZNF513 in retinal development and FYCO1 in lens development and transparency. We are pursuing these areas further using a combination of genetic, biochemical, and cell biological approaches. Finally, when possible, we apply our findings to improve the diagnostic and therapeutic approaches to the diseases we study.
Biography
Dr. James Fielding Hejtmancik received his M.D. and Ph.D. degrees at Baylor College of Medicine in 1978 and 1976 respectively and his B.A. from Rice University in 1979. He was an intern and resident in internal medicine at Duke University Medical Center until 1981. He then became a medical research associate in the Laboratory of Molecular and Developmental Biology in the National Institute of Child Health and Human Development and then the National Eye Institute under the mentorship of Dr. Joram Piatigorsky until 1984. He returned to Baylor College of Medicine, initially as a genetics fellow in the Section of Medical Genetics, Department of Internal Medicine, and the Institute for Molecular Genetics, becoming an assistant professor in 1985 and served as the founding laboratory director of the Kleberg DNA Diagnostic Laboratory. He moved to the NEI in 1990 and is chief of the Ophthalmic Molecular Genetics Section, Ophthalmic Genetics and Visual Function Branch. He is a fellow of the American Board of Internal Medicine and the American Board of Medical Genetics and an editorial board member of Molecular Vision.
Related Scientific Focus Areas
This page was last updated on Tuesday, July 9, 2019