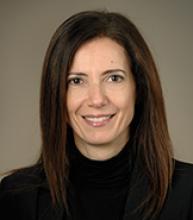 Irini Sereti, M.D.
Senior Investigator
HIV Pathogenesis Unit
NIAID/DIR
Building 10, Room 11B07
10 Center Drive
Bethesda, MD 20892
301-496-5533
Research Topics
The primary research focus of our group is the study of inflammatory complication in HIV including immune reconstitution inflammatory syndrome (IRIS). IRIS is an aberrant immune response, frequently with an intense inflammatory component, that can occur in the context of immune restoration in patients with HIV infection and severe CD4 lymphopenia after initiation of antiretroviral therapy (ART). Chronically treated patients on the other hand may experience non-infectious complications of HIV, including cardiovascular disease that seem to be driven by chronic residual immune activation and inflammation. The second interest is development of adjuvant immune-based therapies (IBT) to improve immune restoration in CD4 lymphopenic conditions such as HIV and idiopathic CD4 lymphopenia (ICL). ICL is a rare, likely heterogeneous condition characterized by low CD4 T-cell counts in the absence of HIV or other known infection or disease that can cause lymphopenia.
Biography
Dr. Sereti received her M.D. from the University of Athens, Greece, in 1991. She did research for one year in Dr. Greg Spear's laboratory at Rush Presbyterian Hospital in Chicago and then completed an internship, residency, and chief residency in medicine at Northwestern University. In 1997, Dr. Sereti came to the National Institutes of Health as a clinical associate in the Laboratory of Immunoregulation. She became a staff clinician in 2003. She was appointed to a clinical tenure-track position in 2009 and received tenure in 2015.
Related Scientific Focus Areas
---
This page was last updated on August 3rd, 2021