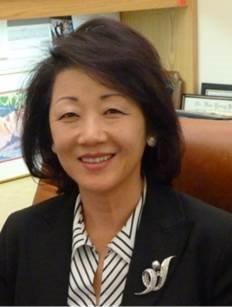 Hee-Yong Kim, Ph.D.
Senior Investigator
Laboratory of Molecular Signaling
NIAAA
5625 Fishers Lane
Room 3N-07
Bethesda, MD 20892
301-402-8746
Research Topics
The research focus of the Laboratory of Molecular Signaling (LMS) is to elucidate mechanisms of omega-3 fatty acids, especially docosahexaenoic acid (DHA, 22:6n-3) in neuronal development and function with particular reference to the modulation by ethanol. We investigate biochemical mechanisms by which omega-3 fatty acids and ethanol modify neuronal cell membrane structure, and characterize consequential molecular and cellular signaling involved in neuronal survival and differentiation. We also investigate the metabolism of polyunsaturated lipids to bioactive mediators and their in vivo implication in neurodevelopment and neuroprotection.  To this end, we devise multidisciplinary approaches using molecular, cellular and modern instrumental techniques as well as animal models.  The current research topics include 1) neurogenesis, neuritogenesis, synaptogenesis and neuroinflammation affected by DHA and DHA metabolites; 2) identification of target receptors of active DHA-metabolites; 3) molecular mechanisms by which DHA and ethanol influence Akt activation and neuronal survival; 4) development of modern mass spectrometric techniques to characterize protein-protein and protein-membrane interactions and protein conformation; and 5) in vivo evaluation of neuroprotective effects of DHA, bioactive DHA metabolites and their synthetic analogues using brain injury models.
Biography
Hee-Yong Kim is the Chief of the Laboratory of Molecular Signaling at the Intramural Research Program of National Institute of Alcohol Abuse and Alcoholism. She graduated from Seoul National University in South Korea and received her Ph.D. in Chemistry from University of Houston with specialization in Mass Spectrometry. She served as a Senior Investigator and Section Chief at NIAAA IRP from 1992-2005 and became a Laboratory Chief in 2006. Her laboratory discovered fundamental mechanisms underlying neurodevelopment promoted by omega-3 fatty acids. Her laboratory's multidisciplinary team developed mass spectrometry-based novel approaches for lipidomics, metabolomics and quantitative proteomics and protein conformation studies. Her current investigation has been extended to the translation of these molecular mechanisms to in vivo neuroprotective and therapeutic potential using rodent traumatic brain injury models.
Related Scientific Focus Areas
---
This page was last updated on September 8th, 2021