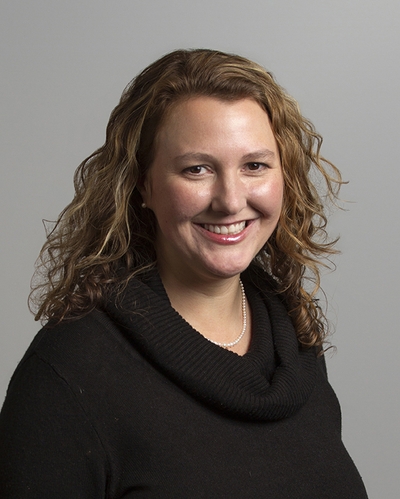 Gretchen L. Gierach, Ph.D., M.P.H.
Senior Investigator
Integrative Tumor Epidemiology Branch
NCI/DCEG
9609 Medical Center Drive
Room SG/7E102
Rockville, MD 20850
240-276-7299
Research Topics
Dr. Gretchen Gierach is interested in the study of the etiology of hormonally-related female cancers, particularly in the molecular mechanisms underlying breast carcinogenesis. Her interdisciplinary research program has a special emphasis on the molecular epidemiology of mammographic density, one of the strongest risk factors for breast cancer.
Molecular Epidemiologic Studies of Mammographic Density and Breast Cancer Risk
The tissue composition of the breast is reflected mammographically by the pattern of distribution of fibroglandular and fatty tissue. A higher component of fat results in lower mammographic density. Conversely, a higher proportion of fibroglandular tissue results in greater density. Studies have consistently demonstrated that high mammographic density is a strong breast cancer risk factor. Therefore, understanding factors that affect mammographic density and their underlying mechanisms are important, yet understudied, research questions.
The BREAST Stamp Project aims to characterize the radiologic, histologic, and molecular features of dense breast tissue and to understand how the microenvironment of dense breasts promotes neoplastic transformation of the breast epithelium. Data relating mammographic density to molecular markers of breast cancer are limited. To correlate mammographic density to molecular profiles of breast tissues, we are currently leveraging the resources of the Breast Cancer Case-Control Study in Poland, a population-based case-control study conducted in Lódz and Warsaw from 2000-2003. We have collected mammograms for density assessment from a subset of the study's cancer cases, along with breast tissues that were snap frozen and analyzed using mRNA profiling.
Epidemiologic risk factors strongly associated with mammographic density, such as age and body mass index, explain only about 20% to 30% of the variation in density. The remaining variation in mammographic density is thought to be, in part, genetically determined. We are therefore conducting several investigations designed to address the role of genes in mammographic density. In collaboration with DCEG's Clinical Genetics Branch, we are examining whether mammographic density and computer-extracted mammographic texture pattern features differ by BRCA1/2 mutation status.
In addition to addressing how molecular epidemiologic factors may influence mammographic density and its associated breast cancer risk, I am also addressing other ways in which density may relate to breast carcinogenesis. In light of emerging evidence indicating that reductions in mammographic density may predict response to tamoxifen treatment, my colleagues and I initiated a study within Kaiser Permanente Northwest to determine whether breast cancer patients who experience large reductions in density following tamoxifen treatment have an improved prognosis. We have also launched the Ultrasound Study of Tamoxifen, in which we are using novel ultrasound tomography methods to assess changes in volumetric breast density within the first year of tamoxifen therapy. These studies may provide support for future investigations evaluating change in mammographic density as a "biosensor" of factors that increase or decrease breast cancer risk.
Biography
Dr. Gierach earned both her M.P.H. and Ph.D. degrees in epidemiology from the University of Pittsburgh with a focus in cancer epidemiology and women's health. She joined the Division as a NCI Cancer Prevention Fellow, continued as a tenure-track investigator and was awarded tenure in 2017. She served as Deputy Chief of the Integrative Tumor Epidemiology Branch from 2018 through 2020 and was appointed Chief in 2021. She also serves as chair of the Division's Breast Cancer Working Group.
Dr. Gierach is the recipient of the DCEG Molecular Epidemiology Research Funding Award, NCI Merit Award in Cancer Prevention Research Training, and Award to Advance Research on Cancers in Women from the NCI Office of Science Planning and Assessment and the NIH Office of Research on Women's Health.
---
This page was last updated on March 5th, 2021