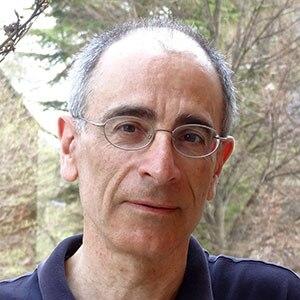 G. Marius Clore, M.D., Ph.D.
NIH Distinguished Investigator
Section of Molecular and Structural Biophysics, Laboratory of Chemical Physics
NIDDK
Research Topics
The purpose of my lab's research is to understand the interrelationship between the structure, dynamics, and function of proteins. A particular focus is the study of rare, highly transient, "excited" states of proteins and their complexes that play a key role of molecular recognition.
Current Research
Our lab studies the structure and dynamics of proteins, protein-protein complexes, and protein-nucleic acid complexes using multidimensional nuclear magnetic resonance (NMR) spectroscopy, and we develop and apply novel NMR and computational methods to aid in these studies. We are particularly interested in complexes involved in signal transduction and transcriptional regulation, and on AIDS and AIDS-related proteins. More recently we have focused on the development of novel NMR methods to detect, visualize, and characterize transient, sparsely-populated states of macromolecules. Such states, which are invisible to conventional biophysical techniques, including crystallography, play a critical role in macromolecular recognition, allostery induced fit, conformational selection, and molecular assembly. Dr. Clore is a Fellow of the Royal Society, a Member of the National Academy of Sciences, a Fellow of the American Academy of Arts and Sciences, and a Foreign Member of the Academia Europaea. Prizes and awards include the Royal Society of Chemistry Centenary and Khorana Prizes, the Biochemical Society (U.K.) Centenary Award, The Biophysical Society Innovation Award, and the Biopolymers Murray Goodman Memorial Prize.
Applying our Research
This research will facilitate targeted and rational drug design.
Biography
NIH Distinguished Investigator, NIDDK, NIH (2011-present)
NIH Senior Investigator, NIDDK, NIH, 1988-present
Head, Biological NMR Group, Max Planck Institute for Biochemistry, Martinsried, Germany, 1984-1988
Member of Scientific Staff, MRC National Institute for Medical Research, London, U.K., 1980-1984
House Surgeon, St. Charles Hospital (St. Mary's Group), 1980
House Physician, University College Hospital, 1979-1980
Ph.D., MRC National Institute for Medical Research, London, 1982
M.D., University College hospital Medical School London, 1979
B.Sc. (1st class honors), University College, London, 1976
Related Scientific Focus Areas
This page was last updated on Thursday, November 30, 2023