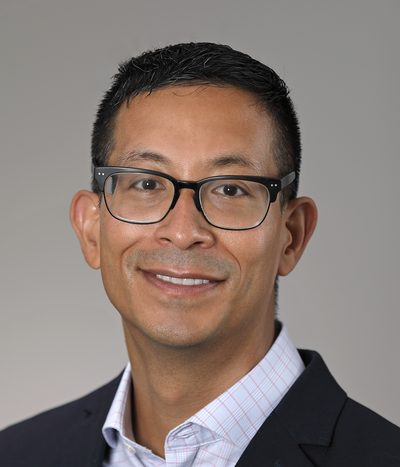 Freddy E. Escorcia, M.D., Ph.D.
Lasker Clinical Research Scholar
Molecular Imaging Branch
NCI/CCR
Research Topics
The Laboratory of Molecular Radiotherapy leverages modern technology to achieve the following:
Identify promising tumor- or tumor microenvironment-selective targets
Discover low molecular weight biomolecules specific to these targets
Design, engineer and test radioconjugates in vitro and in vivo
Translate lead radioconjugates to first in human clinical trials
Current efforts are focused on engineering radioconjugates to yield molecular PET or SPECT imaging agents for hepatocellular carcinoma (HCC), which is critical in early diagnosis and surveillance of this disease and suboptimal with existing conventional methods, especially following local treatments. Importantly, our efforts toward the development of novel imaging agents for HCC yield insights which we can use to inform development of therapeutic agents. While our focus is on radiopharmaceuticals, what we learn can be translated to similar technologies including antibody- or peptide-drug conjugates, and have applications beyond HCC as well.
Because we know that radiopharmaceutical therapy is unlikely to result in cures, future efforts in identifying relevant targetable cellular resistance pathways will help guide rational treatment combinations to improve the outcomes for patients.
Biography
Dr. Escorcia's journey began in a small coastal town on the Atlantic side of Nicaragua, continued through to Toronto, Ontario, then to central Illinois. He earned his undergraduate degrees in bioengineering and chemistry at the University of Illinois at Urbana-Champaign, igniting his interest in science and medicine, and prompting enrollment in the Tri-Institutional M.D./Ph.D. Program of Weill Cornell Medical College, Memorial Sloan Kettering Cancer Center (MSKCC) and Rockefeller University in New York, NY. Dr. Escorcia's thesis work involved engineering tumor-targeted antibodies and polymers to delivery cytotoxic alpha-particle radionuclide payloads. This experience with harnessing radiation for cancer therapy led to Dr. Escorcia's pursuit of a radiation oncology residency at MSKCC and continues to drive his research and clinical interests as an Investigator and Lasker Clinical Research Scholar within the Molecular Imaging Branch and the Radiation Oncology Branch at NCI's Center for Cancer Research. Dr. Escorcia enjoys working with and learning from trainees, recently earning a Distinguished Mentor Award. Outside of the lab Dr. Escorcia is enjoys traveling, reading, weight training, and spending time with his family.
Related Scientific Focus Areas
This page was last updated on Monday, August 28, 2023