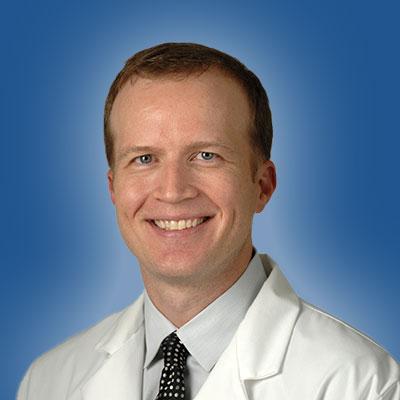 Edward W. Cowen, M.D., M.H.Sc
Senior Clinician
Dermatology Consultation Service
NIAMS
Building 10, Room 12N240A
10 Center Drive
Bethesda, MD 20814
301-827-2328
Research Topics
Graft versus Host disease (GVHD) of the skin and fascia is a primary research interest. As part of the Intramural NIH chronic GVHD multi-disciplinary effort, our group has led an international collaborative effort to develop staging and response criteria, evaluate outcome measures and biomarkers of activity, and explore novel objective modalities to better assess GVHD skin disease. Major accomplishments include a clinical trial of imatinib mesylate for cGVHD, the identification of total body irradiation as a risk factor for skin sclerosis in GVHD, and the identification of voriconazole as a co-factor in the development of squamous cell carcinoma in patients with GVHD. Currently, our group in interested in the use of topical Jak/STAT inhibitors to treat skin GVHD and high-resolution ultrasound imaging to evaluate skin fibrosis.
Other areas of interest include biologic therapy for monogenic and non-monogenic autoinflammatory skin disease. Currently, we are conducting a clinical trial of anakinra (IL-1 receptor antagonist) for pustular psoriasis, a rare sub-type of psoriasis that is often not responsive to conventional therapy.
Biography
Dr. Cowen completed his undergraduate education at Cornell, medical training at Penn State College of Medicine, dermatology residency at the University of Rochester, and fellowship training in Clinical Research at the NIH during which time he also completed a Masters Degree in Research from Duke University. In 2009, he became Head of the Dermatology Consultation Service in the National Cancer Institute (NCI) and, in 2017, was named Acting Chief in the Dermatology Branch.
Dr. Cowen specializes in the diagnosis and management of cutaneous graft-versus-host disease (GVHD). As Head of the Dermatology Consultation Service, Dr. Cowen also specializes in the evaluation of rare and challenging dermatologic syndromes and adverse reactions to novel therapeutic agents. Particular interests include autoinflammatory skin disease, cancer-related genodermatoses and primary immunodeficiency.
Dr. Cowen has over 120 publications and 20 book chapters, and is Section Editor of Bolognia Dermatology. He is a Director of the American Board of Dermatology, a member of the American Dermatologic Association and the recipient of the NCI CCR Outstanding Clinical Research Award and the NIH Director's Award for excellence in clinical care on the Dermatology Consultation Service.
Related Scientific Focus Areas
---
This page was last updated on July 22nd, 2019