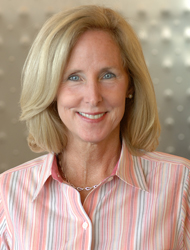 Diane Damiano, Ph.D.
Senior Investigator
Rehabilitation Medicine Department
NIH Clinical Center
Research Topics
Dr. Damiano's research focuses primarily on exploring the central and peripheral mechanisms underlying movement abnormalities in children with developmental brain injuries and developing and testing novel training strategies to improve motor functioning. She was one of the first researchers to recognize that spastic muscles were, in fact, weak and needed strengthening. Her work in this area has helped to revolutionize the treatment of these patients. More recently, she has been investigating the use of external devices to augment motor training for children with cerebral palsy with the goals of enhancing their movement capabilities in the short term and exploiting the inherent plasticity in the brain and in muscles for more permanent and sustainable functional gains.
Biography
Dr. Damiano is the Clinical Center's Chief of Functional and Applied Biomechanics Section. A physical therapist by training, she holds a Ph.D. in research methods/biomechanics from the University of Virginia, a Master of Science in physical therapy from Duke University, and an undergraduate degree in biological sciences from Catholic University. Her two previous academic appointments were in the Department of Orthopedics at the University of Virginia and the Department of Neurology at Washington University in St. Louis. Damiano is a past president of the Clinical Gait and Movement Analysis Society and the past president of the American Academy of Cerebral Palsy and Developmental Medicine, the first physical therapist to serve in that role in the organization's history. She is a member of the scientific advisory board of the United Cerebral Palsy Research and Education Foundation. Damiano has published more than 80 papers in peer-reviewed journals. She currently sits on the editorial board of Neurorehabilitation and Neural Repair, Developmental Medicine and Child Neurology, and the Journal of Pediatric Rehabilitation.
Related Scientific Focus Areas
This page was last updated on Wednesday, August 24, 2022