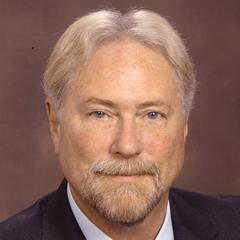 David R. Sibley, Ph.D.
Senior Investigator
Molecular Neuropharmacology Section
NINDS
Building 35, Room 3A201
35 Convent Drive
Bethesda, MD 20892-3723
301-496-9316
Research Topics
The long-term goal of the Molecular Neuropharmacology Section is the characterization of neurotransmitter receptor-mediated information transduction, and its regulation, across neuronal membranes. The primary model systems under investigation are those neurotransmitter receptors that are linked to their signal transduction pathways via guanine nucleotide binding regulatory (G) proteins with specific emphasis on dopamine receptor subtypes. Specific G proteins have been shown to link these receptors to the activation and inhibition of various nucleotide cyclases, phospholipases, and several ion channels. In order to characterize these receptors at the biochemical and molecular levels and study their regulation, there are several ongoing interrelated lines of research. Such projects include investigating receptor structure/function/pharmacology relationships, receptor-effector coupling mechanisms, G protein and beta-arrestin interactions, and molecular mechanisms of receptor desensitization and intracellular trafficking. We are also interested in using high throughput screening approaches to develop novel ligands for modulating dopamine receptor expression and signaling. Novel modulator compounds have been identified for D1, D2, and D3 receptor subtypes and are in various stages of development into drug candidates. These compounds may prove useful for novel pharmacological therapies for treating numerous neurological and psychiatric disorders associated with aberrant dopaminergic signaling.
Biography
Dr. Sibley received his B.S. degree in Biology from San Diego State University and his Ph.D. in Physiology/Pharmacology from the University of California, San Diego where he worked with Ian Creese studying the ligand binding properties of dopamine receptors. He subsequently carried out postdoctoral work with Robert Lefkowitz at Duke University where he characterized adrenergic receptor regulatory mechanisms. Dr. Sibley moved to the NINDS in 1987 and was appointed Chief of the Molecular Neuropharmacology Section in 1992. His laboratory is currently investigating the molecular, cellular and biochemical properties of dopamine receptors and their role in neuronal signaling.
Related Scientific Focus Areas
---
This page was last updated on August 12th, 2022