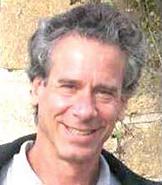 David Lawrence Sacks, Ph.D.
Senior Investigator
Intracellular Parasite Biology Section
NIAID/DIR
Research Topics
Research in the Intracellular Parasite Biology Section (IPBS) focuses on the immunology and cell biology of leishmanial infections and the biology of Leishmania parasites within their mammalian hosts and sand-fly vectors. The research may have relevance to diseases, such as tuberculosis, caused by other intracellular pathogens or to other vector-borne diseases, such as malaria.

The IPBS is composed of an interdisciplinary group of immunologists, cell biologists, entomologists, and computational biologists conducting basic and translational research aimed at the following:
Understanding molecular interactions at the sand fly-Leishmania interface that control the development of transmissible infections, including the role of insect microbiota
Exploiting a recently identified sexual cycle of Leishmania during their development in the sand fly vector to investigate sexual recombination as a key reproductive strategy to generate diversity, and to identify genes controlling important traits, such as virulence, tissue tropism, and drug resistance
Understanding the role of myeloid subsets in the skin development of severe cutaneous pathology due to L. major
Understanding the mechanisms underlying the immunologic defects in patients with visceral leishmaniasis in India, focusing on the role of IL-10 and its inhibition as an approach to therapy
Identifying the important human infection reservoirs for transmission of visceral leishmaniasis in India
Biography
Dr. Sacks obtained his Ph.D. from Harvard University for studies on immune responses to chlamydial infections. Following a postdoctoral fellowship at the National Institute for Medical Research in London (Mill Hill) studying immune suppression in African trypanosomiasis, he joined the Laboratory of Parasitic Diseases in 1980. He became a senior investigator in 1986.
Related Scientific Focus Areas
This page was last updated on Thursday, July 21, 2022