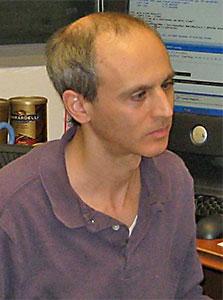 David H. Epstein, Ph.D.
Investigator
Translational Addiction Medicine Branch, Real-world Assessment, Prediction, and Treatment Unit
NIDA
Research Topics
The RAPT Unit was established by Dr. Epstein in 2017 to bring the IRP's treatment research into the age of predictive analytics and personalized medicine. Implicit in the name—"
Real-world
Assessment, Prediction, and Treatment"—is our intent to show that when addiction research moves forward, so do prevention and treatment. So our watchword, even if it sounds like a buzzword, is
actionable
:
We derive actionable information from our use of smartphones, GPS, and biosensors in everyday assessment of people's moods, exposure to built and social environments, and drug use. That information can help us deliver mobile treatments, electronically, when and where they're needed.
We formulate actionable ideas from neuroscience and laboratory-based behavioral sciences, collaborating closely with colleagues at the IRP and worldwide to translate their discoveries into treatments.
Our aim is to maintain a portfolio of studies that, taken together, address the whole continuum of causes of addiction, from the psychosocial to the neurobiological, and to use our wide in-house expertise to match the tool to the task for different kinds of patients.
Related Scientific Focus Areas
This page was last updated on Sunday, August 20, 2023