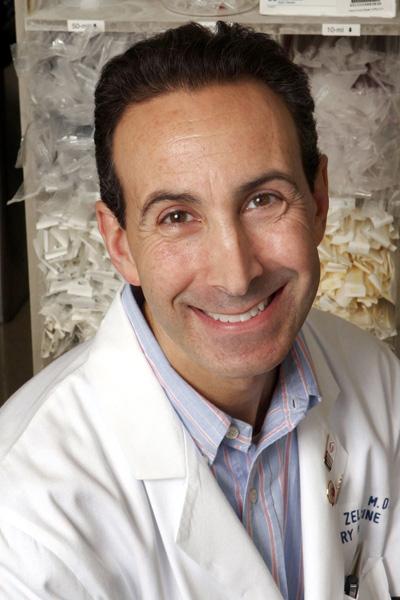 Darryl Zeldin, M.D.
Senior Investigator
Immunity, Inflammation, and Disease Laboratory / Environmental Cardiopulmonary Disease Group
NIEHS
Research Topics
The major focus of research in our group is P450- and cyclooxygenase-derived eicosanoids, with an emphasis on how they function in the respiratory and cardiovascular systems. The P450 work has been driven by two hypotheses: (1) cytochromes P450 metabolize arachidonic acid to eicosanoids that play critical roles in modulating fundamental biological processes; and (2) aberrant P450 expression and/or function due to environmental or genetic factors leads to altered production or removal of bioactive eicosanoids and results in cell/organ dysfunction and disease. Our group has identified a number of P450s that are active in the metabolism of arachidonic acid to epoxyeicosatrienoic acids (EETs) in the respiratory and cardiovascular systems. We have also shown that soluble epoxide hydrolase (sEH) is the main enzyme involved in EET removal. EETs possess a myriad of biological effects and are involved in the regulation of vascular and airway tone, inflammation, and response to environmental stressors such as ischemia. We have developed new transgenic and knockout murine models to study the effects of EET biosynthesis and metabolism on respiratory and cardiovascular function. Opportunities for translational research in this area include development of novel therapeutics for management of hypertension, atherosclerosis, ischemic heart disease and inflammatory diseases of the lung. Identification of individuals at increased risk for these disorders due to genetic variation may also lead to new approaches to prevention of pulmonary and cardiovascular disease. The cyclooxygenase work focuses on the role of prostaglandins in regulating lung function under both normal and pathological conditions. Work in this area is based on the hypothesis that cyclooxygenase-derived eicosanoids are important modulators of the lung immune response to environmental agents such as allergens, respiratory viruses and bacterial lipopolysaccharide. The group has utilized cyclooxygenase knockout mice and developed cyclooxygenase transgenic animals to study the effects of altered prostaglandin biosynthesis in the lung. The studies in this area will lead to additional opportunities for both mechanistic and translational research in environmental lung diseases.
Our group is also active in clinical research on asthma and the environment. We have conducted a number of large national studies to examine the prevalence and determinants of indoor allergen and endotoxin exposures in the U.S., and the relationship of these exposures to allergic diseases including asthma. For example, we completed the National Survey of Lead and Allergens in Housing (NSLAH), the first study to provide estimates of indoor allergen exposure in the U.S. population. We are also leading the asthma/allergy component of the National Health and Nutrition Examination Survey (NHANES). In addition, our group has developed and tested new methodologies for assessing allergen and endotoxin exposures, and has conducted several environmental intervention trials to reduce exposure to indoor allergens in the home environment. Together, these studies have led to a better understanding of the role of the environment in the pathogenesis of allergic diseases including asthma. Our overall goal is to lessen the burden of asthma and other allergic diseases through primary and secondary prevention efforts.
Biography
Darryl C. Zeldin, M.D. is a Senior Investigator and the Scientific Director at the National Institute of Environmental Health Sciences. He is an internationally recognized expert in environmental causes of asthma. Dr. Zeldin received his medical degree from Indiana University in 1986. He completed an Internal Medicine Residency at Duke University Medical Center in 1989 and a Fellowship in Pulmonary/Critical Care Medicine at Vanderbilt University in 1993. He was recruited to the NIH in 1994 and promoted to Senior Investigator with Tenure in 2001. He served as the NIEHS Clinical Director from 2007-2011. He is also a Consulting Professor of Medicine at Duke University Medical Center where he regularly attends on the Pulmonary service and in the Medical Intensive Care Unit. Dr. Zeldin is Board Certified in Internal Medicine and Pulmonary Medicine, is a Fellow in the American College of Chest Physicians, and is an elected member of the American Society for Clinical Investigation and the American Association of Allergy, Asthma and Immunology. He has served on a number of Editorial Boards and has co-authored over 230 peer-reviewed articles. His research has also been featured on NPR, Good Morning America, USA Today, US News and World Report, PBS, and on other nationally recognized media venues.
Related Scientific Focus Areas
This page was last updated on Friday, April 12, 2013