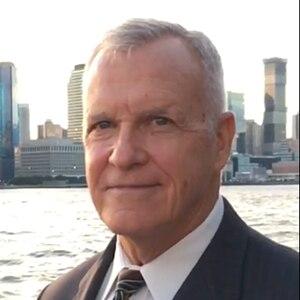 Clifton I. Bogardus, III, M.D.
Senior Investigator
Phoenix Epidemiology & Clinical Research Branch
NIDDK
Research Topics
The goal of our research is to determine the etiology of type 2 diabetes mellitus and obesity and their complications to improve prevention and treatment.
Current Research
Our research goal is to determine the role of genetic and physiologic factors in the etiology of type 2 diabetes mellitus and obesity and their complications. We use genome-wide association studies to identify variants associated with type 2 diabetes, obesity, and pre-diabetic/pre-obesity traits in specific populations. We look at expression data from skeletal muscle and adipose biopsies to identify expression profiles and metabolic traits that may predict disease onset. Identifying, quantifying, and understanding specific genetically determined susceptibility or protective factors could lead to prevention by identifying individuals at risk and to improved treatment.
Applying our Research
Identifying the specific etiologies of type 2 diabetes mellitus and obesity will lead to improved prevention and treatments.
Need for Further Study
The prevalence of obesity and type 2 diabetes mellitus is increasing throughout the developed and developing world and disproportionally affects minority populations. The causes of these conditions are complex and include genetic, environmental, and lifestyle factors that may vary between populations. To improve prevention and treatments, more research is needed to identify the specific factors increasing susceptibility to these conditions in different populations.
Biography
Chief, Phoenix Epidemiology and Clinical Research Branch, NIDDK, NIH, 2000–present
Chief, Clinical Diabetes and Nutrition Section, NIDDK, NIH, 1985–2000
NIH Clinical Research Training Fellowship, University of Vermont, 1979–1982
Internal Medicine Residency, Dartmouth - Hitchcock Medical Center, 1977–1979
Commander, U.S. Army Health Clinic, 1975–1977
Internal Medicine Internship, Dartmouth - Hitchcock Medical Center, 1974–1975
M.D., University of Rochester School of Medicine, 1974
B.S., Lafayette College, 1970
Related Scientific Focus Areas
This page was last updated on Thursday, November 30, 2023