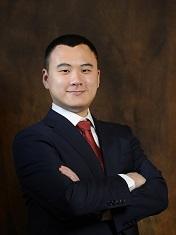 Chunzhang Yang, Ph.D.
Investigator
Neuro-Oncology Branch
NCI/CCR
Building 37, Room 1142E Bethesda, MD 20892
240-760-7083
Research Topics
Within the scope of glioma research, Dr. Yang has designed a multifaceted approach to not only understand the disease biology, but also steer laboratory research to be translationally relevant. The first primary focus area within Dr. Yang's lab includes using DNA repair inhibitors to sensitize glioma cells to radiation and chemotherapy. The goal of this work is to use multi-omic techniques with patient derived cell lines, tissue specimens and bioinformatics to shed light on the transcriptomic, metabolic and biochemical differences among glioma subtypes. Additionally, Dr. Yang has been focused on the neomorphic activity (change in the function) of the IDH enzyme, as well as its oncometabolite 2-hydroxyglutarate, regarding their impact in cancer biology and therapy vulnerabilities. Dr. Yang's recent findings suggest that administering an FDA-approved PARP inhibitor (DNA repair inhibitor) could result in synthetic lethality in IDH-mutant glioma cells, which improves therapy response with reduced tumor expansion.
Another broad research endeavor in Dr. Yang's laboratory is to identify the metabolic and biological vulnerabilities of IDH-mutant glioma cells to understand how these cells develop a protective shield from being maximally impacted by therapy. It has been found that NRF2, a transcription factor, could be a critical driver for survival in IDH-mutant tumors and the lab's findings suggest that targeting NRF2 results in more profound cytotoxicity in a preclinical mouse model. Dr. Yang is also collaborating with other research groups within the branch and NCI to develop reliable IDH-mutant glioma mouse models that will be essential to study the disease and potential treatments in a preclinical setting.
Biography
Dr. Yang obtained his Ph.D. degree in neurobiology at Peking University in China immediately following a Bachelor of Science in Medicine at the same institution. Motivated by personal family members' brain tumor diagnoses, he moved to the NIH shortly after completing his degrees to pursue a postdoctoral fellowship in the Surgical Neurology Branch under National Institutes of Neurological Disorders and Stroke. During this time, Dr. Yang led several research projects to understand the biology of neurological disease and central nervous system tumors to that may drive development of a therapeutic regimen that can be optimized for the disease. Following his postdoctoral fellowship in 2016, he joined the Neuro-Oncology Branch as an investigator and has been leading research efforts under the Molecular and Cell Biology Program since.
In addition to his research, Dr. Yang is part of several societies such as the American Association for Cancer Research and Society for Neuro-Oncology. He has also received several awards during his time here at the NIH including a Distiguished Scientist Award and Young Investigator Award during his postdoctoral research endeavors.
Honors, Awards and Leadership
Performance Award, Neuro-Oncology Branch, CCR, NCI - 2019 
Performance Award, Neuro-Oncology Branch, CCR, NCI - 2018 
Performance Award, Neuro-Oncology Branch, CCR, NCI - 2017 
Distinguished Scientist Award, Chinese Students and Scholars Association of the National Institutes of Health - 2016 
Young Investigator Award, Asian and Pacific Islander American Organization, US Department of Health and Human Services - 2015 
AACR-Aflac Scholar-in-Training Award, AACR Annual Meeting - 2014
Scholarship for Excellence, Peking University, Neuroscience Research Institute - 2008 
Daiichi Sankyo Scholarship for Medical Student, Peking University - 2008 
Scholarship Award for Excellence, the ISN Special Neurochemistry Conference - 2008
Scholarship Award for Excellence, International Symposium of the Society Chinese Bio-scientists in America (SCBA) - 2004 
Select Societies and Initiatives
American Association for Cancer Research (AACR)
Society for Neuro-Oncology (SNO)
Society of Chinese Bioscientists in America (SCBA)
Related Scientific Focus Areas
---
This page was last updated on July 6th, 2022