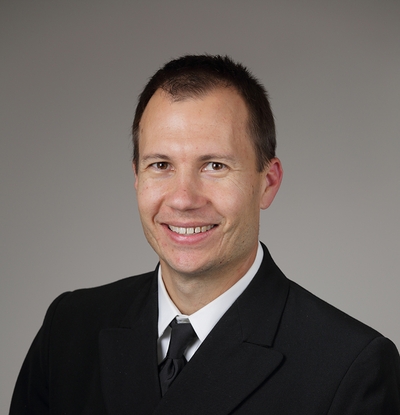 Christopher Ramsden, M.D., Ph.D.
Investigator
Lipid Peroxidation Unit
NIA
251 Bayview Boulevard
Suite 100
Baltimore, MD 21224
410-558-8369
Research Topics
The objectives of the Lipid Peroxidation Unit are: (1) to delineate the roles of lipid peroxidation and lipid-related degeneration in age-related diseases, with an emphasis on chronic pain and neurodegenerative diseases, and (2) to translate these discoveries into targeted, safe and effective diet and drug-based treatments. The Unit applies an interdisciplinary, translational approach—comprising randomized controlled trials, postmortem studies, missing data recovery, synthetic and analytical chemistry, immunohistochemistry (IHC) and multiplex-IHC, and cellular models—to achieve these objectives.
Biography
Dr. Ramsden is a Clinical Investigator in the Intramural Program of the NIH and CAPT in the Commissioned Corps of the U.S. Public Health Service. After completing a medical internship and then residency training in Physical Medicine & Rehabilitation at the Rehabilitation Institute of Chicago, he was a clinical research fellow at UNC-Chapel Hill before joining the Intramural Program of the NIAAA in 2009. In 2016, he was appointed to a Clinical Tenure-Track position as the Head of the Lipid Peroxidation Unit, within the Laboratory of Clinical Investigation in the NIA in Baltimore, MD, with a joint Tenure-Track appointment in the Intramural Program of NIAAA in Bethesda, MD. Dr. Ramsden leads an interdisciplinary, translational research program investigating the roles of lipid mediators and lipid-related mechanisms underlying the pathogenesis of chronic pain and Alzheimer's disease.
Related Scientific Focus Areas
---
This page was last updated on June 7th, 2022