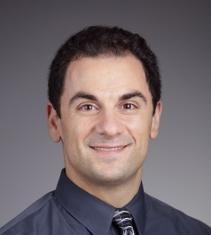 Christopher G. Kanakry, M.D.
Lasker Clinical Research Scholar
Center for Immuno-Oncology
NCI/CCR
Research Topics
Dr. Kanakry's research is in transplantation immunology and graft-versus-host disease, particularly focused on better understanding the immunologic mechanisms by which post-transplantation cyclophosphamide prevents graft-versus-host disease in order to rationally improve transplantation platforms using this approach. His work has disproven the previously widely accepted paradigm that post-transplantation cyclophosphamide works by selectively eliminating alloreactive T cells. He has shown in humans and mice that regulatory T cells preferentially recover after post-transplantation cyclophosphamide and are necessary in murine models for post-transplantation cyclophosphamide's activity in preventing graft-versus-host disease. More recently, he has shown that post-transplantation cyclophosphamide does not eliminate alloreactive T cells, but instead induces their functional impairment. He also has published multiple clinical studies on the use of post-transplantation cyclophosphamide as graft-versus-host disease prophylaxis in human leukocyte antigen-matched and -haploidentical allogeneic hematopoietic cell transplantation. His current work centers on developing a comprehensive new model for understanding graft-versus-host disease prevention by post-transplantation cyclophosphamide in mice and translating these new findings to the clinic in early phase clinical studies.
Biography
Dr. Kanakry received his undergraduate degree from Harvard College and his MD from Duke University School of Medicine. He completed his Internal Medicine residency and Hematology/Medical Oncology fellowships at the Johns Hopkins University School of Medicine, where he also carried out transplantation research under the mentorship of Dr. Leo Luznik. Dr. Kanakry joined the NCI at the end of 2014 as an Assistant Clinical Investigator and was awarded a Lasker Clinical Research Scholar tenure-track position within NCI in October, 2018.
Related Scientific Focus Areas
This page was last updated on Wednesday, August 23, 2023